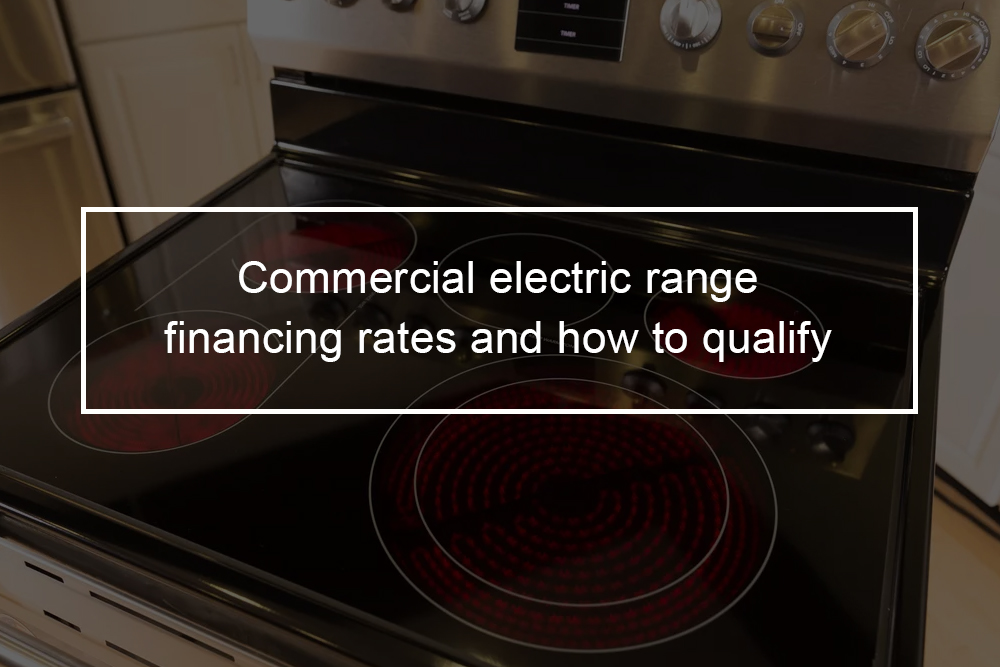 No matter your financial situation, financing the Lang R36C-ATC commercial electric range is always possible. Restaurant equipment can get extremely costly.  Lang R36C-ATC costs around $11,481; adding the cost of running your restaurant and other commercial kitchen equipment, you might be looking at $150,000. Figures like these are intimidating, but no need to stress. There is always a way you can finance your restaurant equipment. Actually, you might have more options than you thought.
Whether you are a small mom and pop restaurant, a rapidly growing restaurant chain, all restaurants need kitchen equipment. Updating your machine will keep your service fast and efficient. In this post, we have compiled some information that will help when financing Lang R36C-ATC. Here is everything you need to know about how to qualify for a commercial electric range financial plan and the leasing rates you will be paying.
---
Lang R36C-ATC commercial electric range overview
Lang R36C-ATC is a heavy-duty range. This electric unit features 36″ W, (two) 8″ french plates and (two) 12″ hot tops, convection oven base with (six) rack positions and (three) racks. It also comes with a 150-450°F oven thermostat with a one-hour timer, 2″ vented stainless steel stub back and 430 stainless steel exterior. It rests on 6″ adjustable legs and is cULus, NSF certified.
Standard features of the Lang R36C-ATC commercial electric range:
150°F-450°F oven thermostat with alarm and 60-minute timer

3″ wide full front grease drain, grease trough, and spillage drawers

6″ adjustable legs standard

6″ wide full front landing

All ranges are factory wired for three-phase service. The installer might wire the 208V or 240V service 1 phase.

Damper control

Full width 2″ high range-top back riser

Griddle configurations include a one-piece splash guard, sides, and back. 

Heavy-duty 430 Series stainless steel exterior insulated on six sides.

The two-piece unit fits through a 36″ wide door.
Standard Oven 
 Heavy-duty, hinge-down oven door

One center rack guide with chrome-plated rack

Two three-heat switches for oven
Convection Oven 
Heavy-duty right hinged door with magnetic closure

ON-OFF power switch

Six position rack guides with three chrome-plated racks provided
Options and accessories of the commercial electric range
480 Volt, three-phase model

Additional wire pan racks

High Storage Rack (this is for mounting above any 36″ Range)

Set of 6″ casters, two lockings, two fixed
---
How to qualify for commercial electric range financing?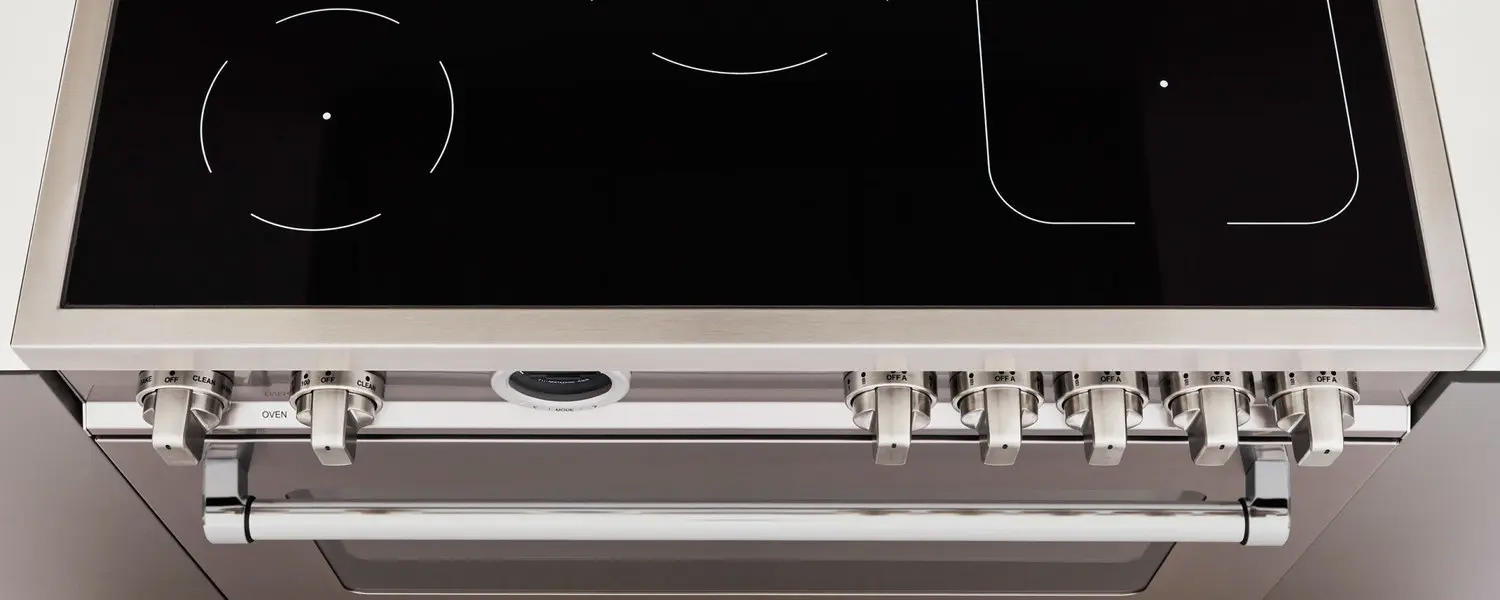 Commercial electric range financing is a great option for restaurants that need to separate their resources between commercial equipment, resources, and working capital to hire the best staff and operations. Applying for a Lang R36C-ATC loan is not much different than applying for any other equipment loan. In this scenario, you will need a few common financial characteristics similar to other financial loan applications. When applying, you might need to provide:
Credit score over 600 (We finance restaurants with bad credit)

Proof of time in business (Top Financial Resources will finance startup restaurants)

Available funds (proof of liquidity)

Available collateral: utilized only if you have a low credit score below 600
If applying for a restaurant equipment loan with Top Financial Resources, you probably will not be asked for additional collateral. We understand that asking for collateral can be intimidating. We want to provide restaurant business owners with opportunities, not scare them away. We typically approve restaurants with just a one-page application, and we have the best financing solutions for start up restaurants.
Qualifying for commercial electric range financing with a local bank
The first thought when financing your commercial electric range would be to go to a local bank. This may not be the best choice for your restaurant equipment financing plan. Generally, local banks have strict qualifications and intense screening processes just to figure out if your restaurant is eligible for a commercial equipment loan. You should get ready for an audit. Local banks will request you to submit your licenses, two years of tax returns, financial statements, and put a lien on your entire company. They make it very hard to get additional financing in the future for your restaurant. In your agreement with a bank, they will not let you get more financing elsewhere without their permission. If you do, they might call your loan and make you make your payments for the full amount of the equipment loan on the spot.
These harsh guidelines are the reason many people opt to file for a restaurant equipment loan with equipment financing and leasing companies such as Top Financial Resources. Less pressure and no blanket lien requirements create a better, more relaxed restaurant equipment leasing experience. Utilize your bank for cash loans only and let restaurant equipment financing and leasing companies do what they are good at, which is offering finance for your equipment.
Restaurant equipment financing rates
After you qualify for a lease, you will be given a fixed monthly payment you pay to eventually own the commercial electric range at the end of the lease for a $1, or a 10-percent PUT or its then Fair Market Value. Generally, restaurant equipment financing rates ultimately depend on the risk involved in taking on your company.
Rates begin at 6 percent and go up from there based on how the credit manager sees the risk of your commercial electric range leasing application. You will typically be presented with terms up to 60 months and can ask terms up to seventy-two months based on the equipment's credit risk and age. Whether the commercial electric range is new or old will also play a part. If you have perfect credit, you can negotiate a no prepayment penalty after twelve to eighteen months; however, generally, in the restaurant equipment financing industry, you pay what you sign up for. So it is important to decide early if a lower total out of pocket cost or a lower monthly payment is more significant to you. Then choose a term that best suits your needs.
Bear in mind if you structure this on an equipment finance contract, $1 buyout lease, or a 10-percent PUT lease, you can use section 179 to accelerate the depreciation of the first year of ownership to reduce your true cost of ownership. Moreover, if you wonder rather have tax benefits for the period of your commercial electric range than structure your agreement with a fair market value buyout or a term residual buyout to write off the sum of your restaurant equipment leasing payments entirely every year you keep your lease off your taxable income. Then at the end, just get rid of the old appliance and give your restaurant a fresh new look. Your loyal clients will definitely appreciate this.
New restaurants involve a higher risk because of the uncertainty of reputation, customer feedback, and food safety. This can lead to a higher interest rate and higher monthly payments on your commercial electric range leasing agreement. On the other hand, franchises and older restaurants get lower rates as a result of their reliable record, lower risk of failure, proven food quality, and customer base. Although Top Financial Resources has developed the best startup restaurant equipment financing program in the restaurant equipment leasing industry for startup restaurants that will give your startup restaurant rates starting at nine-percent, with $0 down on terms up to 60 months.
The overall cost of restaurant equipment finance is lower for established restaurants to startups. Typically reliability is established with reputation and time. Good reliability indicates lower commercial electric range financing rates.
If you need any extra help qualifying, you can always apply for financing through our website, one of our loan specialists will contact you. Top Financial Resources developed a line of solutions for restaurant business owners of any kind. With your loan specialist's help, you will be able to get a restaurant equipment finance or lease program without any challenges that will fit your budget for prosperity and continuous growth.
Financing a brand-new commercial electric range is not as hard as it appears. What matters most here is your dedication, attitude, and willingness to invest energy and time to enrich your business. Learn from your errors and then be open to exploring your options, and there's no doubt you will have commercial electric range finance in no time. If you are curious to check how much the payments would be Lang R36C-ATC financing payments would be, you can use our restaurant equipment financing calculator.
---
Finance other Lang Manufacturing R36C Heavy Duty Ranges at Top Financial Resources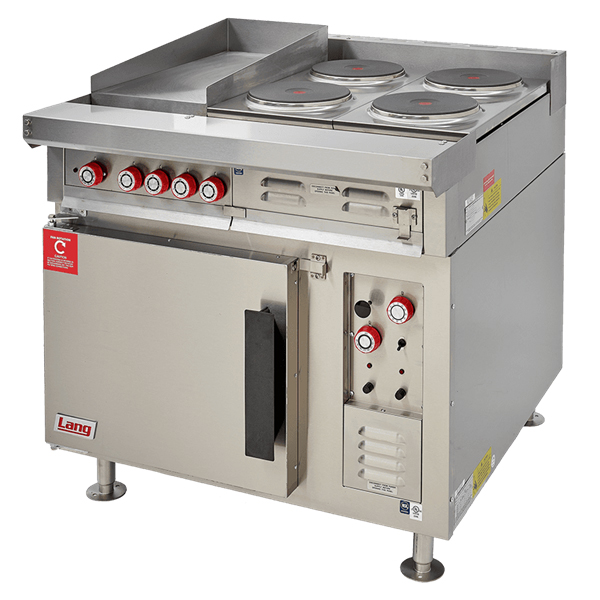 There are many tailored equipment finance options accessible for any Lang Manufacturing R36C Heavy Duty Range and other commercial electric ranges. Other series of Lang Manufacturing R36C Heavy Duty Ranges that you can finance with us include:
Lang Manufacturing R36C-ATF Heavy Duty Range

Lang Manufacturing R36C-ATA Heavy Duty Range

Lang Manufacturing R36C-ATD Heavy Duty Range

Lang Manufacturing R36C-ATE Heavy Duty Range

Lang Manufacturing R36C-ATB Heavy Duty Range

Lang Manufacturing R36C-ATCM Lang® Marine Heavy Duty Range
Final thoughts on Lang R36C-ATC financing: Rates and how to qualify
To get a quick idea of what commercial electric range leasing rates are, you need to determine your restaurant equipment lease rate with an equipment financing calculator. We make this easy and transparent for our clients. All you need to figure it out is your payment amount, funding amount, lease term, residual amount, and advance payments due to upfront. With restaurant equipment leasing, you will finance 100-percent of the equipment's cost with a flexible plan that is ideal for your budget. Include shipping, taxes, installation, and warranty. You can get working capital added onto the same commercial electric range.
At Top Financial Resources, a leading equipment finance company, we are dedicated to assisting you to get you the restaurant financing required for all of your appliances promptly and efficiently. For a quick calculation to check how much equipment you can afford, call Top Financial Resources at 1-(800)-260-5126 for no-obligation approval.