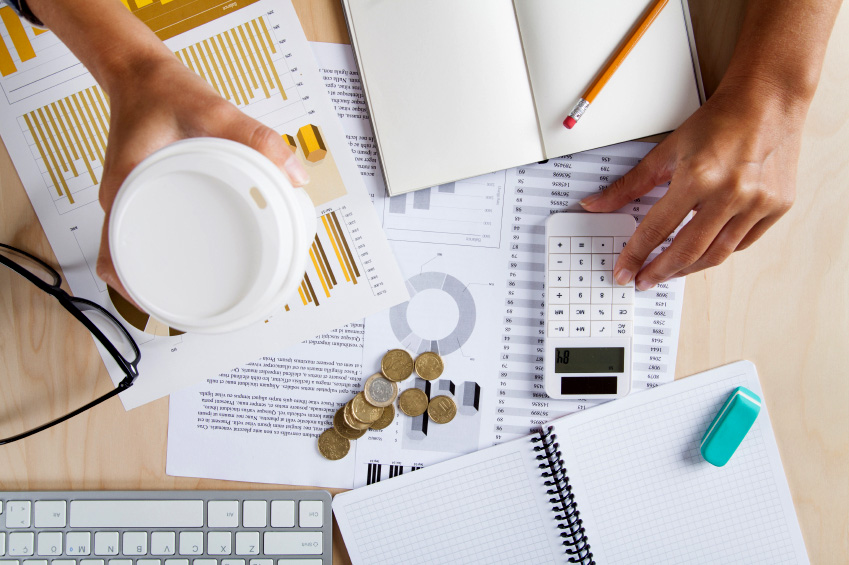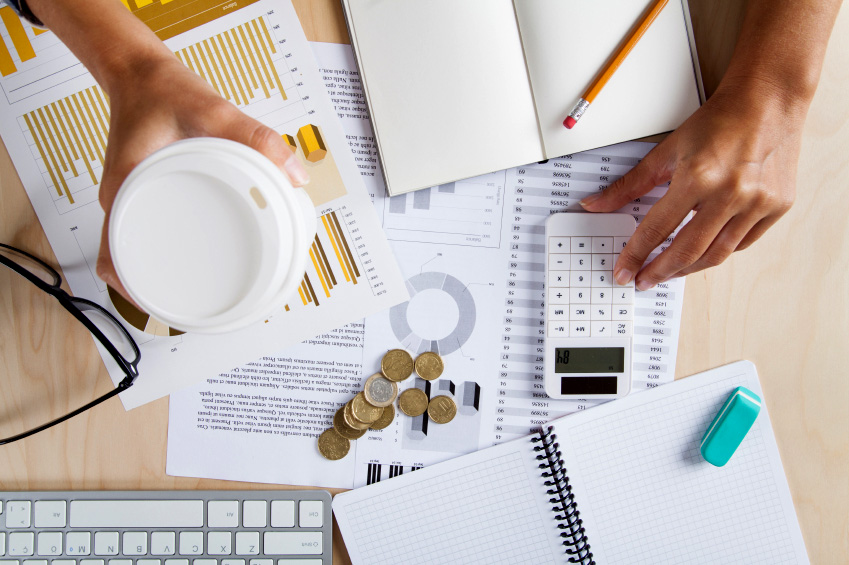 Small Business Loan Calculators and Amortization Schedule
Receiving the right small business funding is essential for its growth. A business loan calculator allows you to analyze different scenarios quickly and efficiently. With just a few simple questions, you will be able to see how much that small business loan will cost your company. Before you sign for the business loan, ensure you use small business loans calculators to understand the total interest and fees you will pay over time.
Table of contents:
What Is An Amortization Schedule?

How The SBA Loans Calculator Works?

SBA Loans Payment Amounts Calculator Inputs
What Is An Amortization Schedule?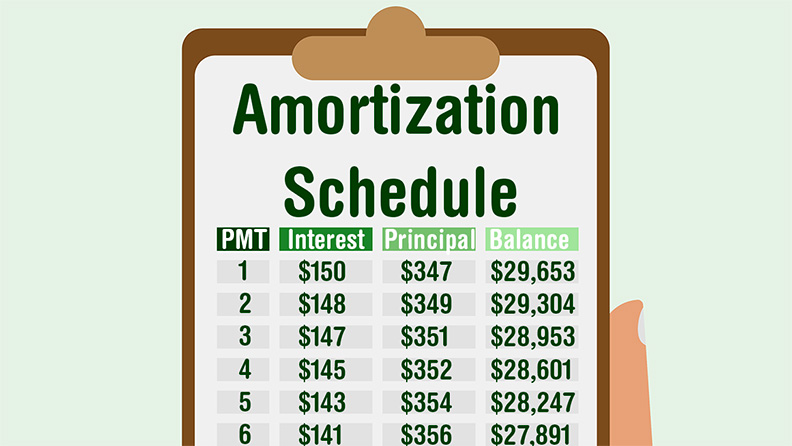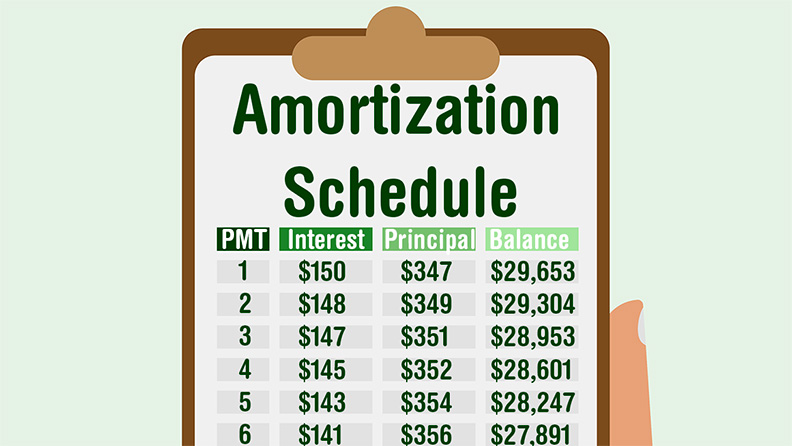 When a company borrows money from a traditional bank, it generally takes out an installment loan. Typically, installment loans can be paid back using various payment plans; however, in the case of a small business loan, they are often paid back either annually or semi-annually. Loan payments are equal payments over time. The process of making these loan payments is known as amortization. 
In simple words, an amortization schedule is a complete table of periodic blended loan payments that shows the amount of the interest that comprises every payment and the amount of principal so that the loan will be cleared at the end of its term. Whereas each periodic payment is the same, when you start repayment, most of every periodic payment is interest. The percentage of each loan payment that goes toward interest reduces over time and the percentage that goes toward principal increases. Later in the payment schedule, the majority of each periodic payment is principal. 
Typically, the last line of the amortization schedule shows the borrower's total interest and principal payments for the whole loan term. This business debt is said to be amortized when it is paid off in equal installments over its life.  On the other hand, the payment schedule is very different. A payment schedule is a calendar simply showing when loan payments are due. It outlines the dates of each of your loan payments and the payment amount; however, it doesn't break down how much of the payment goes towards interest or how much gets applied to your principal. 
How The SBA Loans Calculator Works?


The SBA loan calculator is mainly designed for SBA 7a loan programs and SBA Express loans. Borrowers input the desired loan amounts, loan terms, annual net operating income, and expected interest rate. The calculator estimates the monthly payment and a projected amortization schedule. 
Other U.S. Small Business Administration SBA Loans include microloans, SBA 504, SBA Express Loans, and Paycheck Protection Program PPP loans. Please don't use a calculator that is only meant for SBA 7a loans to calculate loans rates or loan payments on CDC/504 loans. The CDC/504 loan comprises two separate loans, and a calculator that is not meant for this product cannot give you accurate estimates. If you need to calculate payments for CDC/504, many community development corporations can offer those calculations for you.
SBA Loans Payment Calculator and Interest Rate Calculator Inputs


Generally, the more accurate the information you put into the loan payment calculator, the more accurate the estimates will be. There are three basic essential pieces of information you will need to put in the calculator: 
| | |
| --- | --- |
| Expected interest rate | The calculator will only accept small business loans interest rates up to the maximum SBA loan interest rate. The interest rate on your business loan affects your payment amount; higher interest rates result in higher payments. Interest rates can be variable or fixed rates. |
| Loan term (repayment term) | This is the approximated repayment term of the loan for which you are applying. Loan terms are typically up to ten years for working capital and up to twenty-five years for real estate. Typically, the longer the loan repayment term is, the lower the monthly payments will be. |
| Loan amounts | In this section, enter the amount of money that you are applying for. |
The results will show the monthly payments and how much interest you will pay on the principal loan amount. Take your simulated small business loan a step further by choosing a show amortization schedule to get a detailed monthly schedule leading up to your final payoff date. Borrowers can even try to add extra payments and find out how paying a little extra every month can lower the total interest paid. 
From business line of credits to commercial real estate loans to merchant cash advances and large commercial loans, business calculators can help small businesses owners make a plan to invest in themselves.
After you have assessed the estimates of the SBA loan calculator, you can use the results to assist you in deciding if you want to apply for an SBA loan. There are many SBA lenders: nonprofits organizations, traditional banks, credit unions, and online lenders. You should take note of the SBA loan payment factors too. SBA loan costs and monthly payments are generally affected by loan terms and loan amounts, SBA loan interest rates, and loan fees, including
origination fees, prepayment penalties, SBA guarantee fees, and documentation fees.
What are the average amortization for small business loans: Frequently Asked Questions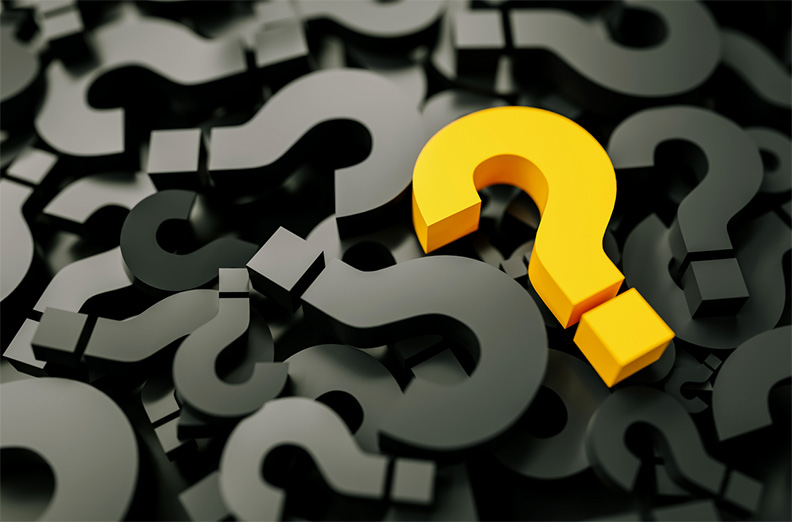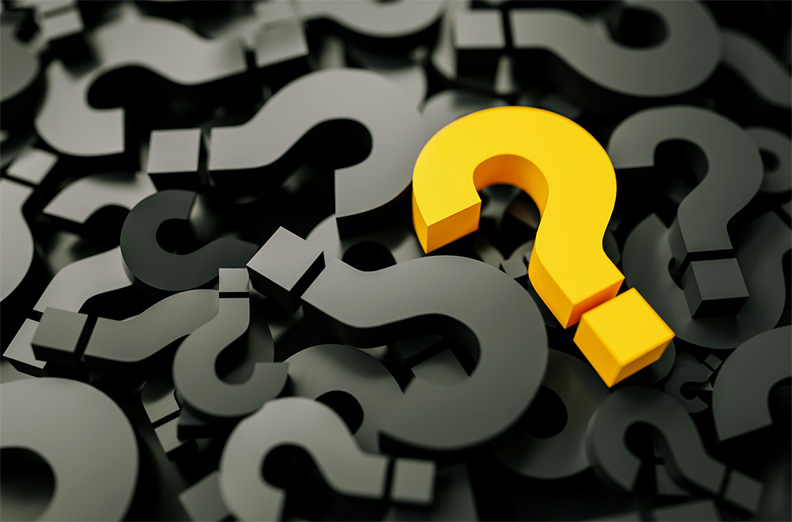 Q: How to get a business loan?
A: Getting a small business loan is different from acquiring a personal loan. If you are operating a new business, a startup business, or an established business, it is possible to get a small business loan. You will require documents and meet eligibility requirements such as personal and business tax returns, down payment, strong annual revenues, cash flow statements, personal guarantees, bank statements, business finance, and personal and business credit score. Based on how long you have been in business, you may need to provide collateral or a personal guarantee. Online business lenders have a fast loan application process and less strict business loan requirements compared to other financial institutions. So if you have a fair to bad credit score or are limited to no credit history, you may want to consider getting a loan from online lenders. 
Q: How Can An SBA 7a Loan Be Used?
A: Your SBA lender will explain to you exactly how you can use the SBA 7a loan. However, the loan is available for a wide variety of business-related expenses. These include:
Refinancing debt

Purchasing equipment

Repairing existing capital

Land

Working capital

Commercial real estate

Startup business costs

Buying a business
Q: What Types of Business Loans Are Accessible To Small Business Owners?
A: There are many small business financing options to choose from. Some of the common types of loans include:
Commercial real estate loans (commercial mortgage) 

Merchant cash advances

Commercial auto loans

Business credit cards

Personal loans

Short-term loans

Business loans for bad credit score

Business lines of credit

Invoice financing

Business term loans

Equipment loans

Bank loans

Refinance loan options

Working capital loans
Q: How To Get A Small Business Loan
You have many options when it comes to getting small business loans. The SBA offers loans to small businesses of all sizes. Additionally, you can acquire a loan with a microlender, online lender, bank, or credit union. Just choose a personalized loan that meets your business needs.