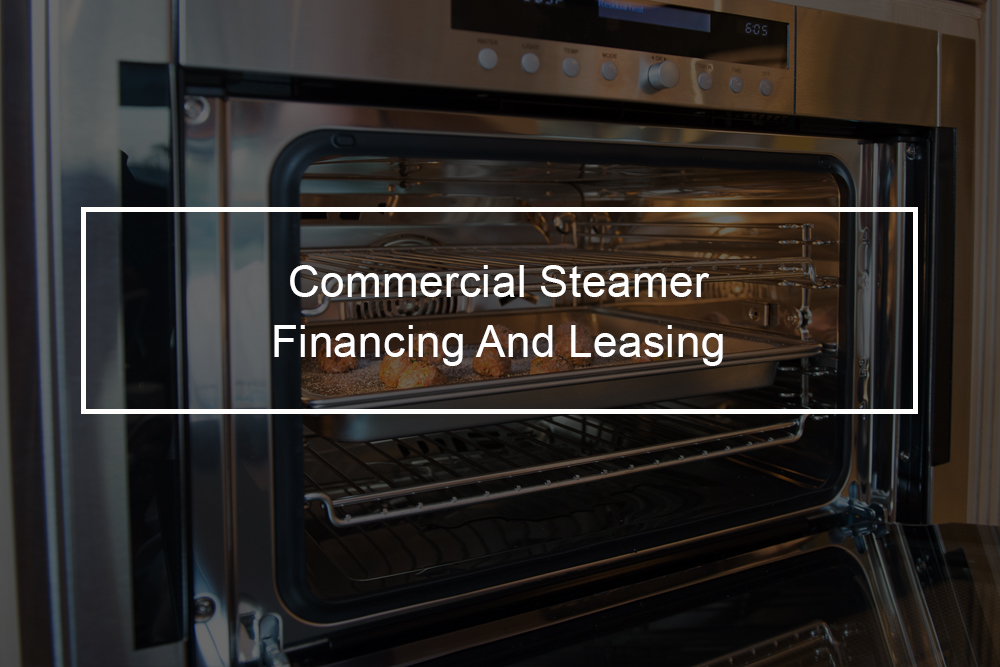 Maybe you need to replace your ancient commercial steamer. And you are considering the AccuTemp E34403D120 SGL commercial steamer, but you are worried about finding the best restaurant equipment financing; you have come to the right place. For many years, in both the Western and Eastern culinary cultures, steaming food has been a prominent cooking method. For this reason, commercial steamer financing and leasing is a prominent element of modern restaurants. Today, many restaurants engage in commercial steamer leasing to accommodate those dishes that need steaming in their preparation.
Commercial steamers are mainly used in the cooking of various types of vegetables, but they can also be used in the cooking of different seafood items and meats. Financing this highly beneficial culinary appliance is a very accessible option for restaurants everywhere, and those who apply for this kind of financing are usually pre-qualified in as little as two minutes. This post will provide restaurants and other food service companies with information about commercial steamer financing with a special focus on AccuTemp E34403D120 SGL.
---
AccuTemp E34403D120 SGL Description
This electric convection steamer features steam vector technology, digital controls and holds three 12″ x 20″ x 2-1 /2″ deep pans. It does not require water and drains connection, and the warranty is not voided by water quality. This unit does not require water filtration. E34403D120 SGL is cULus, UL EPH certified. AccuTemp E34403D120 SGL specifics: No water connections needed,, 12 kW, 440v/60/3-ph, L16-20P NEMA plug.
Benefits And Features Of AccuTemp E34403D120 SGL
Variable Hold Temperature mode and cook mode

Uses about 1.5 gallons of water hourly

Three-gallon water reservoir

The steamer door can be opened at any time during the cooking cycle

Steamer cavity constructed of reinforced 14 gauge 304 stainless steel

Steam Vector Technology, which does not use moving parts

A simplified service access panel

Operating instructions on the door

No water treatment or filtration required

No warranty exclusions for water quality

No maintenance or scheduled de-liming 

No drain and water connections

Low water, high water, and overtemp indicator lights

Independent digital electronic timer with programmable preset

Includes stainless steel stand (Select between 5″ casters, adjustable bullet feet, or flanged feet)

Holds three (3) 12″ x 20″ x 2.5″ full size pans or two (2) 12″ x 20″ x 4″ full size pans

Heavy-duty, field-reversible door

Front-mounted drain valve

Easy-to-use digital controls with digital temperature display

Easy-to-clean control panel

It does not need water filtration, hookups, or drain connections!

Dishwasher-safe one-piece wire pan racks

The cast aluminum heating element is not exposed to water

Automatic altitude compensation

5′ power cord with plug included
AccuTemp E34403D120 SGL Dimensions:
Depth: 29 Inches

Width: 27 Inches

Height: 49.1 Inches
AccuTemp Warranty: One year parts and labor
---
How To Get Commercial Steamer Financing?
There aren't many industries more equipment-reliant than a commercial kitchen. Try as you might, you can not simply prepare commercial food without restaurant equipment. As a restaurant owner, you are well-acquainted with the costs of commercial steamers. And it is not a pretty picture, especially if you need two or more steamers. Research shows that equipment costs have been on the rise for years.
Whether you are just window shopping for AccuTemp E34403D120 SGL, knowledge is definitely power. It is essential to know the ins and outs of restaurant equipment financing. New restaurants usually benefit from the extra money these kinds of small business loans can supply. And even the largest and most tenured restaurant can easily find themselves in a bind when purchasing a new steamer is necessary to facilitate a major project.
With restaurant equipment financing, you get a loan to buy hard assets for your business. The most important thing to understand about restaurant equipment financing is that it is for funding a physical asset. Unlike with a working capital loan, the commercial steamer you are buying serves as collateral. If you default on the loan, the lender can repossess the steamer. As such, restaurant equipment financing tends to be a more cost-effective and lower-risk way to obtain equipment instead of other kinds.
If you go to a big bank and request commercial steamer financing, you might get the cold shoulder. The unpredictability of restaurant projects tends to make lenders skittish, so do not take the rejection personally. It is just the nature of traditional banks. Your best bet would be to seek restaurant equipment financing from a lending marketplace that understands your needs and business situation. Restaurant equipment financing loans from marketplaces have dollar amounts as high as $5,000,000. The repayment terms are generally one to five years.
Before you can qualify for commercial steamer financing, lenders will verify that your business has been operating for at least twelve months. They will also check your business revenue and credit rating. As for collateral, E34403D120 SGL you are buying will be used to secure the loan. This collateral streamlines the application process and could even make it so you would not need to provide a down payment. Remember your default on loan; the lender would take possession of the steamer.
AccuTemp E34403D120 SGL Leasing
You do not necessarily have to purchase your steamer- and hey, it might not even be the best investment if you will not be using the appliance for long. Instead, you might want to explore leasing. Spring for restaurant equipment leasing versus equipment loans is a good option for small businesses or startups that do not have a great credit rating, are not in a position to fork out cash upfront, or do not want to put a hefty down payment on the equipment.
The shortcoming? Long term, leasing might cost more than the total value of the steamer. So, if you have the capability to make a down payment and your interest rate is not prohibitive, leasing a commercial steamer might not be the right option. 
The best bet here would be to do the math. Calculate your total commercial steamer loan offer and its monthly payment against what a lease will end up working out to. Then choose the most cost-efficient program. In the end, only you know what is best for your restaurant. Whether that is leasing whatever you need for a little more at the end of the program or getting a way to finance your purchase outright, go with the decision that makes the most financial sense for your business.
Of course, remember with any lease, you do not own the equipment, and you will have a monthly or weekly bill. You will also have to sign a contract, which you should assess (or have your lawyer look at it) very carefully to ensure you understand it and agree to the terms. If your restaurant closes before the lease is over, you might be accountable for the rest of the payments for the term of the lease.
---
Finding The Best Solution For Your Restaurant Equipment Financing Needs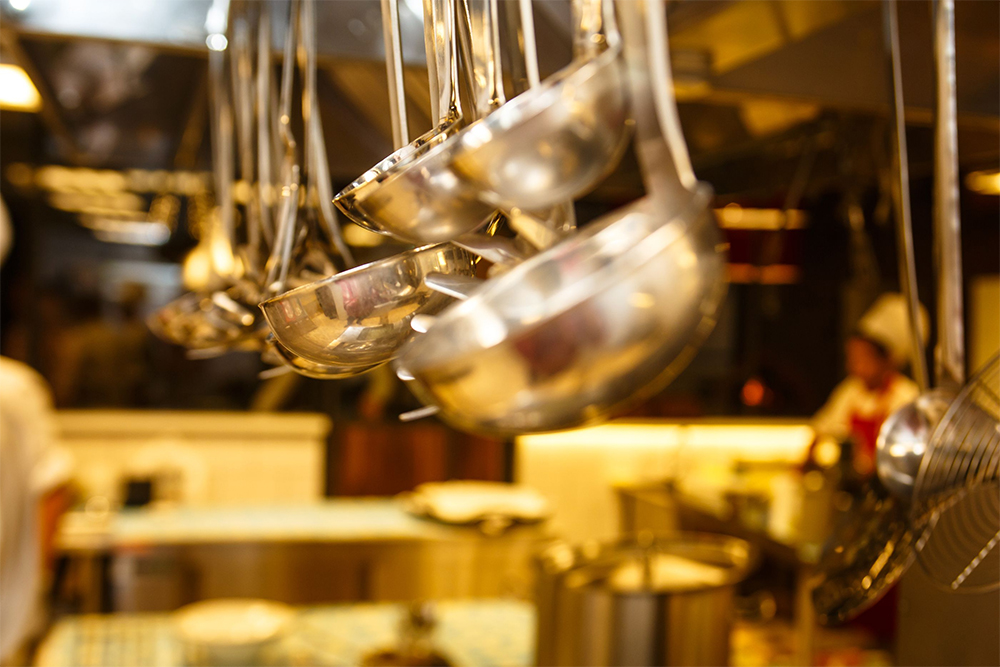 Just as every equipment is different, every restaurant business has its unique functions and characteristics. Some small restaurant owners might find that restaurant equipment financing is the optimal way for them to fund their business. For others, the flexibility of a business line or term loan could prove to be the better fit. What is important is that you have done your research on all your options before signing the dotted line. By taking a deliberate approach to your equipment financing, you will avoid many stumbling blocks that trip up the business competition. And you will position your restaurant to succeed in the coming years and months.
While at it, note that restaurant equipment financing companies can provide the best choice on how you can finance your commercial steamer. Apart from working capital loans, equipment financing companies will also provide restaurant equipment financing and leasing. If you are looking for a restaurant equipment financing company that can provide you the best program, look at companies like Top Financial Resources. 
Top Financial Resources can give you freedom in how you will use the restaurant equipment loan. The organization's services do not require any down payment or upfront costs.  Commercial steamer leasing with Top Financial Resources can help you save money in replacing or upgrading your equipment. We will help you replace or upgrade any restaurant equipment whenever it is required.  With a good credit score, you can get $250,000 worth a lease or loan by just filling out one simple application on our website. We also offer restaurant equipment even though you have bad credit or previous bankruptcies. The best thing about our loan is that application can be approved within twenty-four hours!
Top Financial Resources loans are offered with flexible payment options, and they have better rates than banks for qualified borrowers. We can also help you have a faster return on investment since our lending specialists will help you choose your restaurant's best financing term. All of our services are available whether you have a startup restaurant or you are intending to expand or upgrade your restaurant.