How to tackle medical debts when you have no idea where to start?
Hospitalization and medical care costs have soared far beyond what most people can cover on their own. Not unless you have a robust insurance policy, a medical emergency could suck up your savings, leaving you with debts you can't pay-off. Medical bills, even major ones, can be worked out, and the cost of chronic health issues can be controlled via various assistance programs. Learning how the system operates and seeking financial assistance for medical bills may save you from financial ruin. It is essential not to run away from a debt or fail to deal with it faster. Explain your financial situation to a health-care provider or hospital with the hopes of negotiating a settlement you can manage.
Medical debts take some time to reflect on your credit report; however, when they do, they can be harmful as a default on your credit cards. The delay can be to your advantage, providing you half a year or more to organize a financing plan or, better still, pay the debt. If you have insurance, it is vital to discuss your coverage immediately you get a bill to see how much is covered. You should take whatever strategies possible to avoid your debt going into a collection, which can severely undermine your creditworthiness.
Legal complications resulting from medical debt can significantly affect the financial well-being of your family. Typically, medical debt is the leading cause of consumer bankruptcy in America. However, if you are in medical debt, you are far from alone. One research by the National Center for Health Statistics discovered that more than forty-three million American adults had had issues repaying medical debts.
---
Great ideas to help you deal with medical debt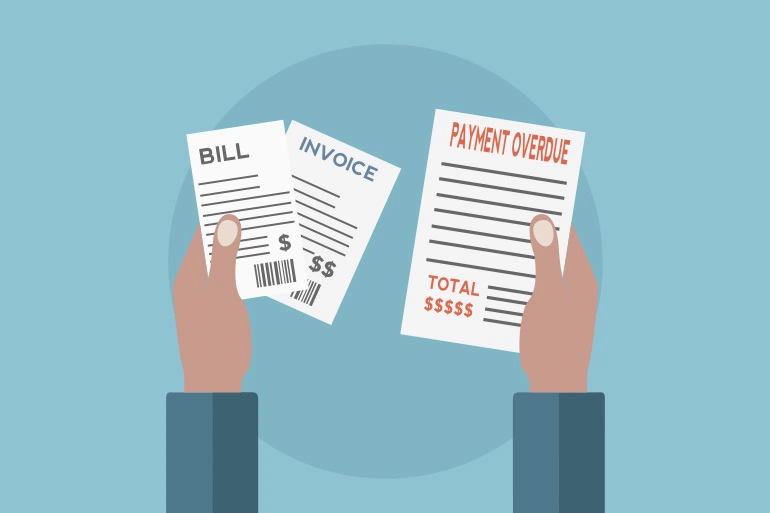 Check your medical bill for mistakes
As many as eighty-percent of hospital bills are reported to have errors. Thus the first thing you should do when you get a medical bill is to scrutinize for errors. Ask the medical provider or hospital for an itemized billing statement, which will incorporate the charges of tests, medications, procedures, and other services. If you have health insurance, request your insurer for an explanation of benefits (EOB). This statement will inform you what services you were billed for, how much your insurance was billed, and how much your insurance did or did not pay, and the amount you still owe. Some errors will be challenging to spot if you are not a medical coding expert; however, here are some common errors that can be easier to catch:
Incorrect medical quantities

Charges for canceled procedures and tests

Social Security number or information is incorrect; your insurance company can deny your claim.

Incorrect patient information: If your name or insurance is misspelled

Duplicate medical billing, such as when you are billed more than once for the same service. (This is one of the most common medical billing mistakes).
Know your insurance coverage
Sometimes health insurers misconstrue a bill and refuse to pay it even if your policy should cover all or part of it. Before you start to panic, call your insurance company to assess your coverage. A clerical mistake in today's complex insurance reporting system might be to blame for a bill you shouldn't have received.
Study the bills and reach out to the healthcare provider. Ask if all the procedures were crucial, and if all the supplies allegedly used to treat you were used. Then look for coding errors. Look for expenses that are particularly high and use accessible online references for common medical procedures to juxtapose the costs in your bill with those paid in other hospitals for the same procedures.
Assess your insurance policy to determine your coverage and compare it to the explanation of benefits you get from your insurer. If you get discrepancies, contact your insurance company to discuss your questions. If the bills are too complicated to digest, you might want to call a patient advocate or medical billing specialist to review your charges and documents.
In most situations, particularly those engaging a hospital visit or stay, non-covered and covered expenses can be commingled in a bill. The physician who worked on your injured leg may be in your health insurer's network; however, the anesthesiologist who attended during surgery may not be. You have to study your bills and discuss them thoroughly with the insurer to learn if the organization can manage an uncovered expense.
Negotiate to pay less
If you can not afford to pay your medical bill, the best thing you can do is, to be honest about it. Contact your doctor's office or the hospital billing department and inform them about your financial situation. Be ready to offer documentation verifying your status. High chances are your provider will negotiate in hopes of getting something, instead of nothing, if they know you do not have means to pay the bill in total. If you can manage to pay at least part of the bill in cash, you are in an especially good position to negotiate. Try starting small by providing to settle the bill for twenty-five percent or thirty percent of the total in cash.
Even though you can afford to pay the whole bill, ask if there is a prompt pay discount. Some providers will offer you a discount of as much as thirty percent when you pay upfront. Despite the tactic, do not expect to negotiate a significant discount with one phone call. Expect to be told no a lot. But do not accept it. Keep requesting for the supervisor of the person you are speaking to and explaining your case. Document each conversation. If you do agree on a lesser amount, make sure you get it in writing.
Ask for a payment plan
If you can not negotiate your bill down to an affordable number and you do not qualify for financial assistance, many providers and hospitals will still enable you to pay your bill in monthly installments. The good news is, this alternative is frequently interest-free. Just be logical about what you can afford monthly, and as with any agreement, make sure you get it in writing.
Ask about financial assistance programs
If you think your medical bill is correct and you still can not afford it, call the provider's office or hospital billing department to let them know. Often hospitals have financial assistance and charity plans available for people who can't afford to pay. You are likely to qualify if you are on a low income or do not have a job, are uninsured, or still owe a significant amount beyond what your insurance covers. Some hospitals will need you to first apply for Medicaid, which will cover up to three months of expenses retroactively if you qualify, and then enable you to apply for financial assistance if you are rejected.
Consider bankruptcy if you are out of options
There is nothing like medical bankruptcy; however, if you are overwhelmed by medical bills, filing bankruptcy may be your only option. Contrary to a student loan or tax debt, medical debt can be discharged in bankruptcy. Couples and individuals have two alternatives. That is Chapter 7 bankruptcy, also known as liquidation bankruptcy, which is for those who can not manage to repay their debt; or Chapter 13 bankruptcy, also known as wage-earner bankruptcy, for those individuals whose income makes them ineligible for Chapter seven.
Bankruptcy will kill your credit score. Therefore you need to make sure you have contemplated all your options before filing. Chapter thirteen sticks around for seven years, while Chapter seven bankruptcy stays on your credit for ten years. Bear in mind that bankruptcy will not protect you from future debts, so if you are expecting significant medical bills in the near future, you might want to hold off on filling.