We are here to help you acquire a Blodgett CTB SGL commercial electric convection oven. Call now with a Top Financial Resources' restaurant equipment financing specialist at 1-(800)-260-5126. Few services are as competitive as the restaurant business. Attracting customers and keeping them cooking back for more requires more than superior culinary skills. It also takes the very best commercial equipment, tools, and facilities. But top-quality restaurant equipment is costly and can put a serious crunch on your cash flow. That is why you need a restaurant equipment financing partner with comprehensive industry knowledge and the capability to custom-fit a funding program that is just ideal for your business needs and situation. That is where Top Financial Resources comes in.
---
Blodgett CTB SGL Commercial Convection Oven Overview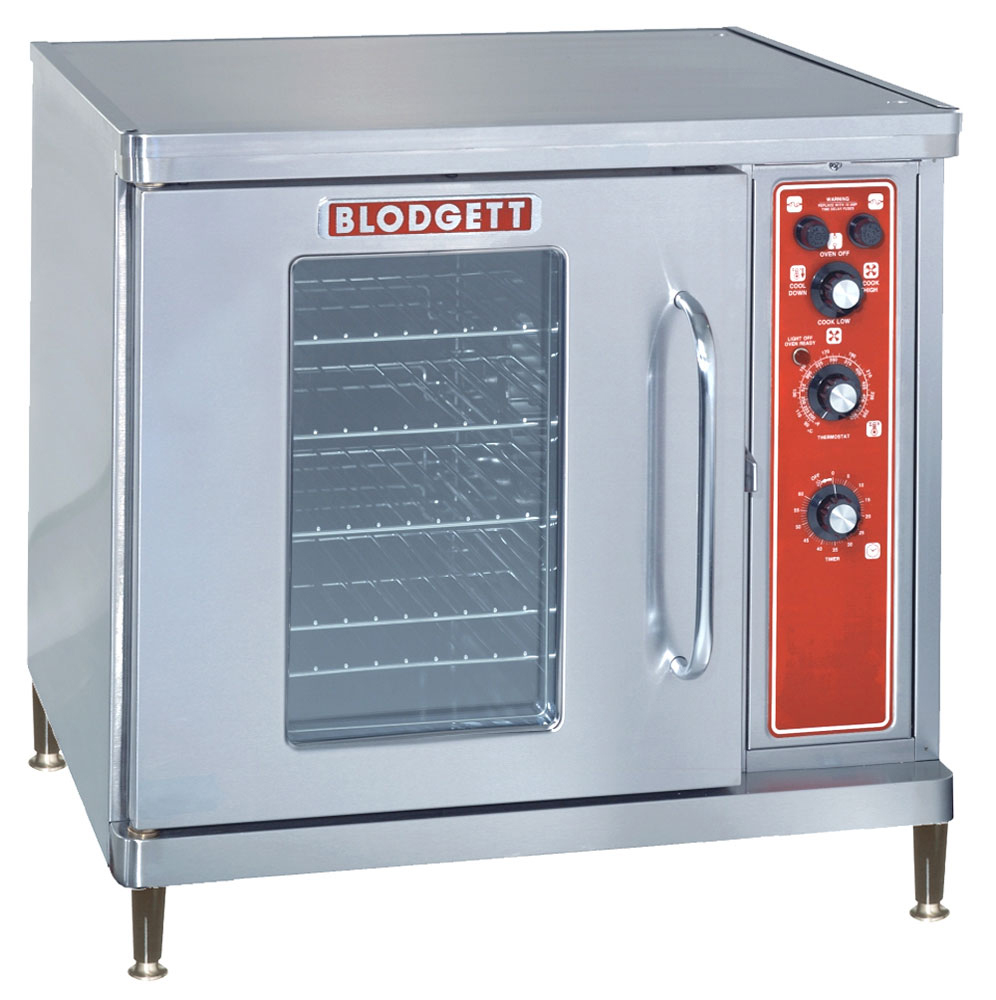 CTB SGL is an electric convection oven from Blodgett. This single-deck unit features capacity (5) 13″ x18″ pans a two-speed fan, (SSI-M) solid-state infinite controls with electro-mechanical timer, and a single door. It also features a hinged justify, dual pane thermal glass window, stainless steel front, sides, top, and back. And is NSF, ETL, CE certified.
Features of the Blodgett CTB SGL commercial convection oven
1/4 horsepower blower motor that has automatic thermal overload protection

Double-sided porcelainized baking compartment liner 

Dual-pane thermal glass window encased in a stainless steel door frame

Five chrome-plated racks, nine rack positions with a minimum of 1-5/8″ (41mm) spacing

Full angle-iron frame

One control area cooling fan

Single chrome plated door handle

Solid mineral fiber insulation at the back, top, sides, and bottom

Solid-state manual with separate dials to control thermostat and time

Solid-state thermostat with a temperature control range of 200°F to 500°F

Stainless steel front, top, sides, and back

Tilt-down modular front control panel

Two tubular heaters (5kW)
 Blodgett CTB SGL dimensions:
Depth: 25.1 Inches

Width: 30.25 Inches

Height: 28.25 Inches
---
What is commercial electric convection oven finance?
A restaurant's business productivity and its quality depend mainly on the equipment that it uses in the kitchen. Everyone understands that making a cake on a good electric convection oven is far better than an old, damaged one that can seriously change the texture and taste outcome. Here, the same principle applies. Whether you are starting to piece together your commercial kitchen from scratch or aim to keep your establishment competitive in the industry, having an up-to-date oven is essential to running a successful and memorable restaurant.
You can use electric commercial convection oven financing to make the purchases you want without digging yourself into a hole of debt. Also, make sure you consider the differences between restaurant equipment loans and leasing before making a decision.
What are the qualifications and features of Commercial Electric Convection Oven financing?
Interest rates typically range from 6 to 31-percent

Repayment restaurant equipment financing can be made over a long duration, usually two to six years

Even those restaurants with poor credit ratings are often still eligible for these kinds of restaurant loans
Commercial electric convection oven leasing
With equipment leases, you can spread the cost of equipment across its entire economic life. Restaurant equipment leases are the choice for most restaurants, with repairs, maintenance, administration, and running costs usually your responsibility. With commercial electric convection oven leases, the equipment might become yours at the end of the contract. Operating leases also exist, and they work like a rental contract. You pay a monthly rental charge to utilize the equipment, while its maintenance remains the owner's responsibility. This kind of finance could be the best option for the equipment you need to use for a short time.
---
Why you need Top Financial Resources for commercial electric convection oven financing?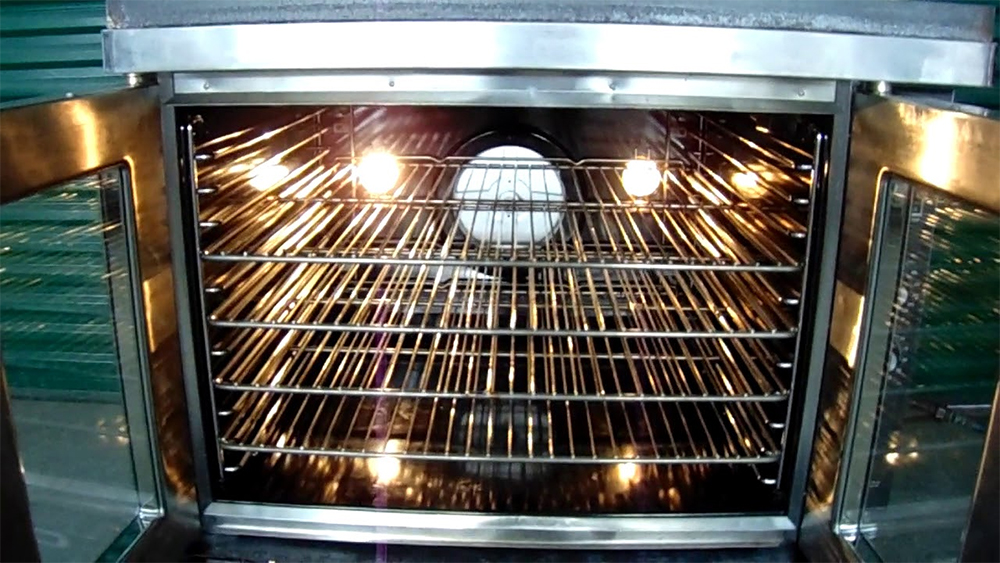 At Top Financial Resources, we work across the entire restaurant industry. We assist businesses from fast food providers to chip shops to Michelin-starred restaurants acquiring the funding they require. Our loan specialists work for you. We know the business challenges and the financial challenges the restaurant industry face. That is why we program with competitive rates and terms. We'll give you the most competitive deal for the convection oven that you need. Our expertise means we can offer you a suitable deal for your restaurant- call us to see how. Here are real examples of what we can do:
Craft the most competitive funding to let a new restaurant equip its kitchen

Offer the most competitive finance to allow a pub to install a restaurant kitchen

Obtain a lease arrangement to equip a fast-food chain with an electric convection oven or any other restaurant equipment

Help a fish and chip shop get asset funding

Help a restaurant with a bad credit score acquire a Blodgett CTB SGL financing solution
Coming to Top Financial Resources means getting a team of equipment finance experts working to help you with the equipment you need. That means cutting the cost of building and running your restaurant and paying less for ovens and other tools. Get in touch with us today, and let us discuss your restaurant and your ambitions, and help find answers scaled to fit your market and your turnover.
How to build profits through commercial electric convection oven financing?
Reduce capital needs: Restaurant equipment financing spreads the cost of your convection oven over months or years. You might not even require a deposit with some kind of solution.
The repayments can fit your operating budget: Commercial electric convection oven financing can be arranged to help your repayments fit your restaurant's monthly budget.
Our solutions are scaled for your business: Equipment financing can work at any scale, from a single convection oven to a complete, state-of-the-art commercial kitchen facility with other cooking facilities.
Funding for all types of restaurant equipment: Restaurant equipment financing can cover virtually any kind of equipment used in your restaurant business. A single arrangement can cover tools from multiple suppliers.
Funding is secured on the electric convection oven themselves: Restaurant equipment financing avoids risk to your other business and personal assets. If you found the repayments became a challenge, the lender can just repossess the equipment.
Restaurant equipment financing is better than zero-percent supplier finance: Some suppliers might offer zero-percent finance deals on their equipment. Contact Top Financial Resources to understand how we help you pay less than with these interest-free solutions.
What type of commercial electric convection oven does Top Financial Resources finance – Which do you need?
Our aim is very simple, to help restaurants find the right type of finance as quickly, painlessly, and transparently as possible for any equipment, whether used or new, including:
Blodgett CTBR BASE Deck Electric Convection Oven

Blodgett CTB BASE Deck Electric Convection Oven 

Blodgett CTBR ADDL Deck Electric Convection Oven

Blodgett CTB ADDL Deck Electric Convection Oven with Controls
---
Financing New and Used Commercial Electric Convection Oven 
Pre-owned restaurant equipment can mean major savings compared with new appliances. It is possible to arrange various types of restaurant equipment financing for used machinery, allowing you to save twice- with both a reduced purchase price and also by spreading the cost of financing.
What do you need to qualify for commercial electric convection oven financing?
What you will require to qualify for restaurant equipment financing will greatly be dependent on the kind of loan that you are looking to obtain. There will generally be:
Condition of equipment

Make, age, model, a serial number of the equipment

A credit score of at least 550

Intended use of machinery (existing or future business)

Good cash flow
Why should you be cautious of restaurant equipment financing from banks?
Whereas you might instinctively want to seek restaurant equipment financing at your local bank, there are particular aspects of their loans you should be cautious of; large banking institutions such as Citibank, Bank of America, Chase are all FDIC insured. This indicates they have a federal duty to audit their business loans made with client deposits. Thus, banks will translate these strict regulations on them into strict terms in your loan contract. Some banks might need annual audits of your restaurant's financials to make sure business is always the same or improving, while others will order regular appraisals of real estate if it serves as security for a loan.
If at any point the bank sees a significant drop in sales or a decrease in the property's value, they might require the restaurant owner to make higher monthly payments or call the entire loan balance due within 30 days. Sadly, there have been numerous cases where even the most established restaurant owners have been trapped in this limbo and have been forced to close their doors.
Do not let this happen to you. As a restaurant business owner, you should be seeking financing that will be a relief for your restaurant, not a shadow hanging over you, ready to pounce at the faintest indication of an offseason. At Top Financial Resources, we like to consider ourselves the former. We are here to craft loans that are flexible, suitable, and align with the nature of the business.
Closing thoughts: Blodgett CTB SGL Financing
Seeking restaurant equipment financing becomes imperative for restaurant owners looking to stay relative to the customers. The dining out experience is becoming elevated in terms of food, decor, technology, and food quality. Paying to adopt these items on your own dollar might take too much time or put too much financial stress on your business.
Top Financial Resources provides a full course menu, if you will, of restaurant loans and restaurant equipment financing for restaurants getting ready to start or established restaurant owners. Start by giving us a call or writing to us via email to build a personalized plan right for you.