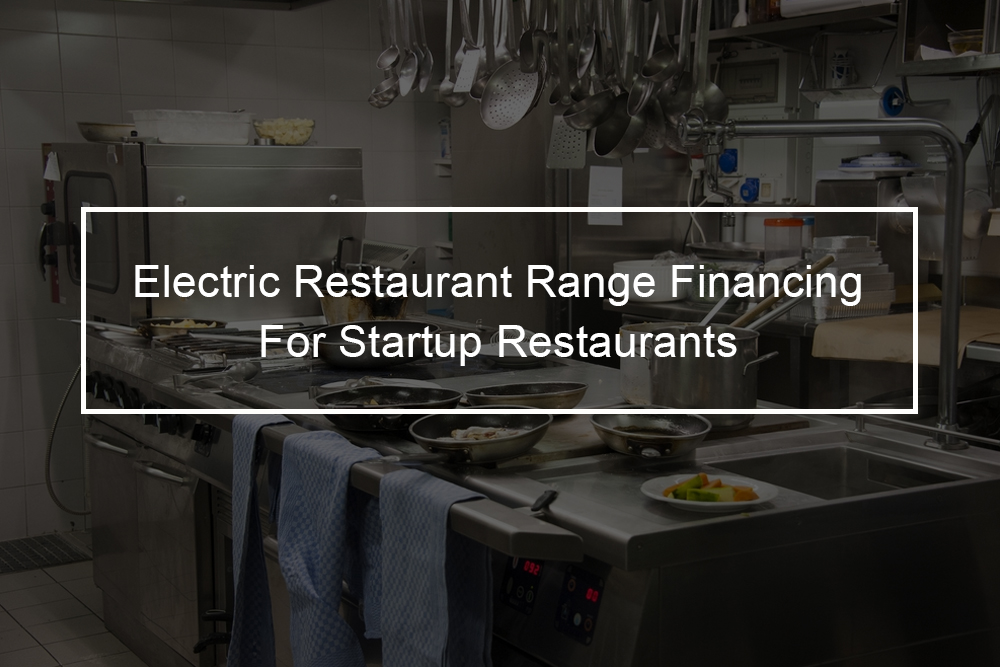 Are you ready to buy the S686 Sentry Series restaurant electric range? How much can you afford? Before you run for that buy on a commercial range, learn the features and functionality of this unit and how to finance it. You might need to consider equipment leasing and financing.
---
Garland US S686 Sentry Series electric restaurant range description
The Sentry Series Restaurant electric Range comes with 36′, (6) all-purpose tubular element burners, 10″ high backguard, standard oven, all stainless steel exterior finish, 15 kW (Garland), and 6′ stainless steel legs.
Standard Features of the Garland electric range
 Has 10″ (254mm) high stainless steel backguard with slotted black enameled angled cap

Cool touch oven door handle

Electro‑mechanical heavy-duty oven thermostat, (150°F/66°C – 550°F/288°C)

One large, full-size oven with complete porcelain interior finish

Has 6″ (152 mm) high stainless steel legs ‑ Adjustable

One Year limited warranty on parts & labor ( Canada and USA only)

Removable, 4-position, rack guides w/ 1 oven rack

Six sealed, high-performance elements with overheat protection and 6-heat switch instead of tubular elements, CE approved model SU686 or North American Model SS686

Six tubular heating elements, infinite switch controlled

Stainless Steel exterior
Optional Features of the Garland electric range
432mm (17") high stainless steel backguard with slotted black enameled angled cap

16mm (5/8")thick thermostatically controlled griddle plate available in 12″, add suffix 12G, 24″ add suffix 24G and 36″, add suffix 36G, standard on the right, justify optional

Additional Oven Rack

Convection oven base with three-position rack guide assembly and three oven racks

Marine equipment ‑ oven door latch, storm rails, drip tray stop, and deck fasteners

Range mounted salamander broiler (Model SER‑686). CE Marked range mounted salamander is SUER‑686.

Set of (4) Polyurethane (nonmarking) swivel casters with front brakes

Solid Steel Hot top 13mm (1/2") thick utilizing front and rear switch controls, available in 12″, add suffix 1, and 24″ add suffix 2, standard on the justify, right optional (Note: Maximum (2) two hot top sections per range.)

Stainless steel two-piece easy to assemble backyard and plate shelf
Specifications of the Garland electric range
This unit is an electric medium-duty range with full size, all-porcelain oven interior, contoured front stainless steel palte rail, 36″ (914mm) wide, six tall-purpose tubular heating elements. It also has a stainless steel exterior, with stainless steel 254 mm high backguard with slotted back enameled angled cap. Accessible with optional sealed elements with overheat protection- lowering power if the element is turned on w/o pan for eight minutes, hot top(s), and griddle. Accessible with convection oven base. Note that ranges supplied with casters must be installed with an approved restraining device.
---
Restaurant equipment financing options for electric ranges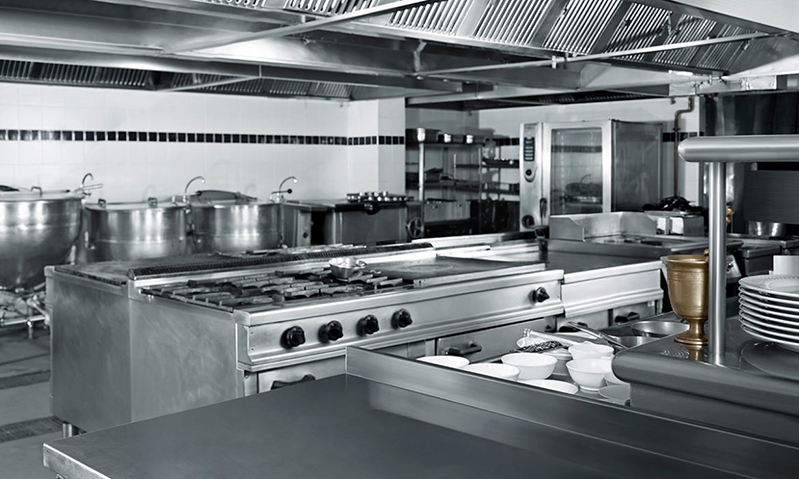 For many reasons, restaurants may choose to finance the equipment. Whereas the myth that restaurants fail at higher rates than other small businesses has been hugely debunked, lenders that will work with restaurant equipment are difficult to find. Besides, restaurant equipment is typically at a lower risk of becoming obsolete. Moreover, they are permanently installed on location; all these make an equipment loan a better option for many restaurants.
Options for financing restaurant electric range 

Financing restaurant electric range with an equipment loan
For restaurant owners that intend to own the electric range long term, an equipment loan can be more sensible than an equipment lease. An equipment lease enables a restaurant to gain ownership of equipment by agreeing to pay for it over a period of time and interest. Compared to leasing the equipment, equipment loans often have stricter credit and time in business requirements and are more likely to be provided by traditional banks.
Restaurant equipment loans are amortized, which indicates a business can pay off a loan early and save on interest charges in most situations. This stands in contrast to a restaurant equipment lease, where the total payoff amount depends on an agreed-upon number of payments over a period of time. So, for restaurant owners who intend to keep the equipment long term and might wish to pay the equipment off early, then equipment loans hold various benefits.
Leasing restaurant range
Leasing restaurant equipment enables businesses to access the necessary tools to run a restaurant without purchasing, often with lower payments than a loan. Leasing also allows for frequent upgrades while providing many of the same benefits of ownership. Leased restaurant electric range might require as little as zero percent down and repayment between twelve to 72 months. For approval in under an hour and financing for a restaurant equipment lease available on the same day, borrowers can apply with Top Financial Resources on various types of equipment leases with flexible repayment terms.
Leasing restaurant electric range vs. buying 
For most restaurants, deciding whether to lease restaurants' equipment or buy, it will come down to a few key considerations. Primary among these is if or not the business can manage to buy the electric range outright. For those that cannot, an equipment lease might be the best option.
Restaurants that can afford to buy the equipment outright might still consider leasing in order to access flexible repayment terms and also get the ability to upgrade the unit often. Conversely, for an appliance with a long economic life that a business intends to keep, advantages of purchasing include saving money on interest and greater flexibility in choosing equipment storage, insurance, and maintenance.
A term loan
You can also use term loans to finance the restaurant electric range. A term loan offers you access to capital that is not necessarily earmarked for a particular use, and hence, term loans can be used for equipment financing, tenant improvements, and working capital. Generally, ranging between two and five years, term loans do not require collateral by a particular asset and often have higher interest rates, which range from nine to twenty percent or more, based on revenue, credit, and time in business.
Restaurants that require access to equipment financing with the benefit of extra working capital for other needs might wish to consider a term loan. For restaurant owners hoping to buy a piece of equipment that does not meet lender guidelines, they might also wish to consider this option.
Merchant cash advance
A merchant cash advance enables a business to access funds in exchange for a percentage of daily credit card receipts, up till the advance has been paid off, plus finance charges. Merchant cash advances are usually compared to payday loans, and the loans of capital can be high (with APRs ranging from 80 to 120 percent), making MCAs an option generally reserved by restaurants as a last resort.
Restaurants that require a fast, temporary financing solution to replace or repair restaurant electric range might wish to consider working with a merchant cash advance provider after exhausting other financing options like a business line of credit or a short-term loan. For restaurant owners who opt for an MCA, it is essential to choose a provider with transparent terms and reasonable finance charges.
Business credit card
Business credit cards are a common financing option for business owners and are one of the simplest forms of credit businesses to access. Like a line of credit, the business credit card enables business owners to make purchases faster and cover unexpected expenses, with the added advantage of earning rewards and other perks. Moreover, many business credit cards come with attractive introductory offers like zero percent APR for one year.
Business owners who require access to financing to repair or finance restaurant equipment should consider a business credit card. For restaurants that can fast pay off the balance, this might be the least expensive solution, mainly for companies taking advantage of an introductory APR. There are various options to choose from, so restaurant owners will have to do their research when selecting the best business credit card.
SBA 504 Loan
For restaurants that intend to buy many pieces of restaurant electric ranges at the same time and do not mind a longer and more sophisticated approval and funding process, an SBA 504 equipment loan might be an attractive option. With term lengths as long as fifteen years and interest rates below market, an SBA 504 loan enables a restaurant to build out and update its kitchen while keeping monthly costs low.
Well qualified restaurants with a minimum of 680 credit rating and two years in business would be best positioned to make excessive SBA financing. Moreover, companies must show that they are supporting a public policy goal or that funding will create/retain one job for every $65,000 in financing. Besides, average financing times range from 45 to 90 days, so this is not a good option for restaurants in need of fast access to equipment.
---
How restaurant electric range finance and leasing can work for you?
Restaurant equipment financing from Top Financial Resources lets you get the new or pre-owned equipment you require to build your company to success. With the lowest payment guarantee and no down payment requirement, we can help you save money on restaurant equipment. Our committed loan specialists will work to get you a fast approval on virtually and type of equipment. We will put in the effort to get you the payment option that works best for your company. Top Financial Resources is a leader in restaurant equipment finance companies with multiple loans, low monthly payments, and various lease options.
Why Top Financial Resources?
No one understands your restaurant business needs like you. Getting what you need to be successful should not be hard. The Top Financial Resources team has been helping restaurants obtain equipment financing. We will listen to your equipment needs and help you get a financing solution tailored to your business.