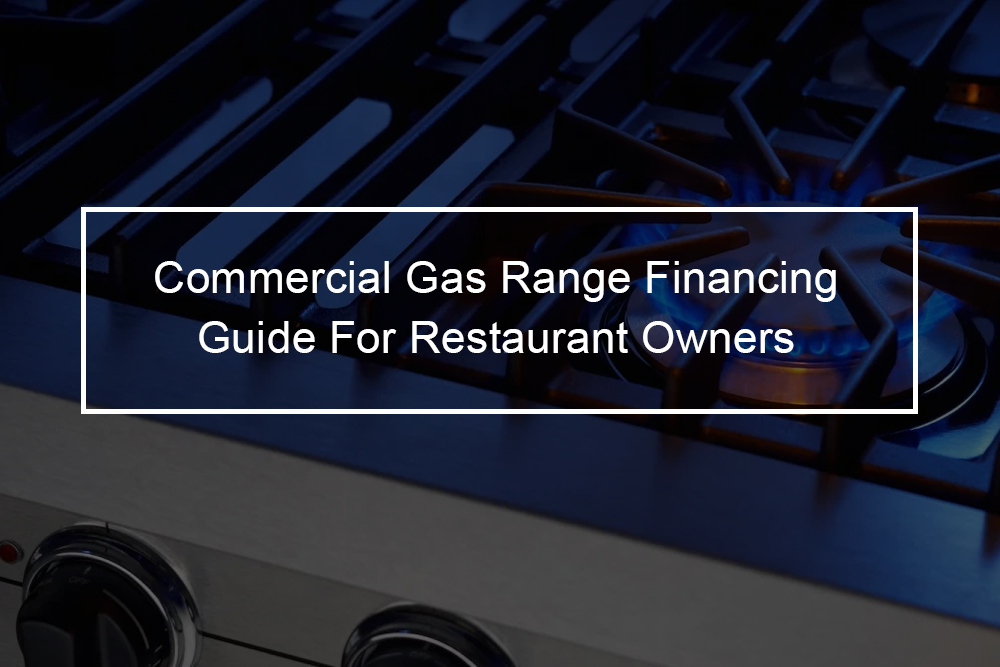 Restaurant business owners are always looking for ways to serve their customers better. One of the best ways to enhance your service is by upgrading your old gas range to a newer model, such as the Southbend PE36N-BBB commercial range. The only problem is that the commercial gas range can be costly. 
The commercial gas range financing program from Top Financial Resources offers restaurant owners a quick and affordable way to get a new or used gas range to enhance their restaurant's effectiveness, productivity, and service. Whether you are a startup restaurant or an established one, Top Financial Resources can help you get the equipment today while preserving that much-needed working capital.  At Top Financial Resources, we offer competitive commercial lending and restaurant equipment financing solutions that simplify your equipment acquisition.
---
Southbend PE36N-BBB Overview
The Southbend PE36N-BBB range is made of stainless steel, which can withstand heavy use, and has an insulated liner and burner box that retains heat. Its range top has six clog-resistant burners and a standing pilot that utilizes natural gas. Welded steel grates support pans and heavy pots over the burners and can be removed for cleanup. The front rail offers a surface to plate food, and a drip tray collects grease and food particles for later disposal. Southbend PE36N-BBB commercial gas range has a modular design, allowing the unit to be installed on a countertop or refrigerated base.
Details Of Southbend PE36N-BBB
 210,000 BTU

cCSAus and CSA Gas-fired listed; NSF certified

The drip tray catches grease and runoff so it can be thrown away.

The front rail protects operators from heat.

Heated with natural gas

Includes a 1 1⁄4-in. manifold and 1-in. gas connection

Insulated burner lining and box increase heat efficiency

Messes are confined to the cooktop by the five-in.-high flue riser

Modular design can install on a countertop or refrigerated base.

Overall dimensions: 36 in. W x 371⁄2 in. D x 131⁄2 in. H

Removable welded steel grates can be cleaned.

Six burners resist clogging.

Stainless steel construction resists bending and rusting. 

Straightforward standing pilot ignition system
---
What Is Southbend PE36N-BBB Financing?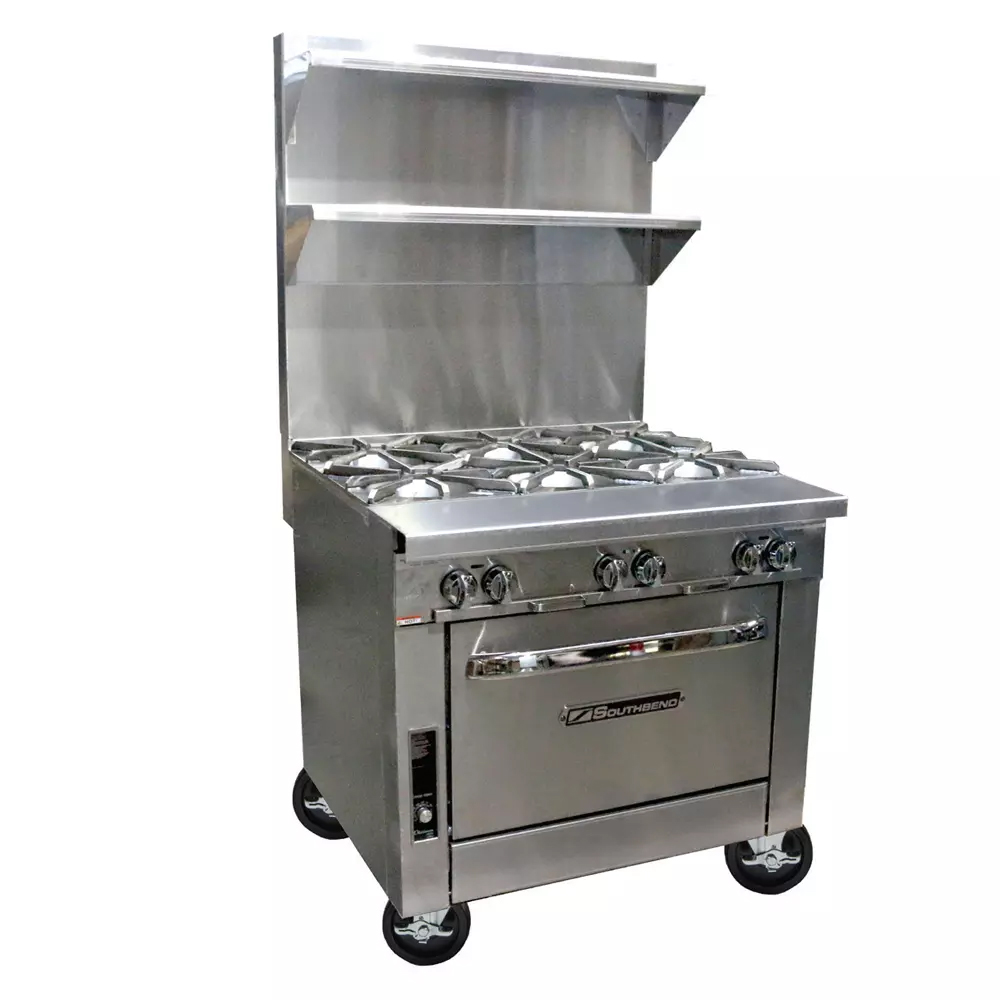 For many restaurants, acquiring the commercial gas range, they need to run their operations can be extremely hard, if not impossible. This is where Southbend PE36N-BBB financing comes in. It is a kind of business loan under the restaurant equipment financing umbrella that helps restaurants access that commercial gas range. They obtain it through a financier, usually on a lease basis, with the appliance used as security for the loan. This indicates they do not need to invest a large amount of capital; however, they can still launch, expand, or run their operations. Restaurant finance is also known as asset finance, and it takes care of the original outlay. In the case of a default, there is a probability that the equipment will be repossessed.
Pros And Cons Of Commercial Gas Range Financing
Some of the reasons why it makes sense to use commercial gas range financing to fund Southbend PE36N-BBB
It means you do not own obsolete equipment if you opt for a lease. There might be an option to upgrade the gas range at the end of the loan, or you can return it back to the financier.

If you fail to repay the equipment loan, your business or assets cannot be repossessed, only the equipment secured by the loan.

Quick approval: commercial gas range financing is easier to obtain than a business loan. Typically they come with less stringent eligibility criteria and paperwork.

You will own the gas range at the end of the loan term.

You are able to save money on your business tax return under Section 179 of the IRS.

You do not have to wait till you have the capital on-hand to buy the equipment.
Commercial gas range financing is not without its drawbacks
Commercial gas range financing is more costly than buying equipment outright

Failure to repay indicates losing an asset that is possibly essential to your business' operation

Long repayments with high-interest rates and fees for restaurant business owners who have bad credit 
---
Which Type Of Commercial Gas Range Financing Program Should I Use?
There are many different kinds of restaurant equipment financing, and determining the one for you depends on your restaurant and the equipment you need. For instance, at the end of the loan term and with all payments made, the commercial gas range could belong to either the lender or the borrower. When you are deciding which type of loan is ideal for your restaurant, there are some important considerations:
How long will the Southbend PE36N-BBB be needed?

Will you need replacing or upgrading after a certain period?

How much is it going to cost to finance the equipment?

How are you going to pay for the commercial gas range?
Commercial hire purchase: the restaurant equipment financing company buyers the equipment and leases it to the restaurant with fixed repayments over a specified period. They own the equipment until all payments and interest are made, at which time ownership will transfer to the borrower.
Chattel mortgage: A borrower will buy and own the asset with a loan from a lender. The assets act as collateral in the case of default.
Operating lease: The same as commercial hire purchase, except the equipment belongs to the lender at the end of the lease. Alternatively, it can be bought by the borrower at an agreed price. This kind of finance lease is ideal in industries where assets are subject to depreciation.
---
Commercial Gas Range Financing Vs. Commercial Gas Range Leasing
Often, new restaurant owners use up the majority of their capital on kitchen equipment, not realizing that leasing is a cheaper alternative. Some restaurant owners are only looking for a temporary solution, so they opt to lease instead of buying. Others lease the equipment because they do not have the money to buy it outright.
When you lease a commercial gas range, you are renting it just like you would rent an apartment. This indicates that you will only be able to use the equipment while you are paying for it. The main benefits of leasing a commercial gas range are that you do not need to put any money down or collateral. On the contrary, leasing the equipment could end up being more costly than just buying it outright. Do not deplete your company's bank account; instead, partner with us and let Top Financial Resources finance your Southbend PE36N-BBB. Discover the tangible advantages of your new equipment purchase while maintaining guaranteed low payments through our lease program.
Southbend PE36N-BBB Financing Terms
An overview of what you can expect by financing Southbend PE36N-BBB at Top Financial Resources
Financing both used and new Southbend PE36N-BBB commercial gas range.

Loan terms: The anticipated useful lifetime of the equipment
Time taken to fund: As fast as two days

Interest rates six to 35 percent. The interest rate will vary in every case according to the strength of the application.
---
Other Small Business Loans Options For Commercial Gas Range Financing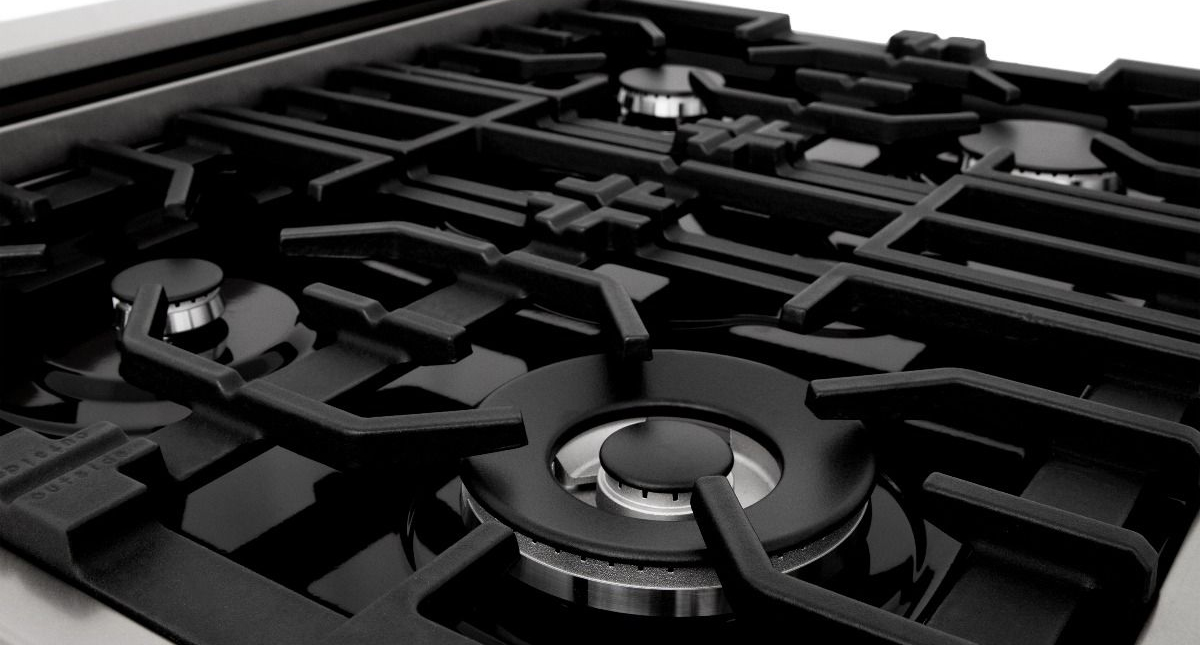 Commercial gas range financing is not the only option you can use to fund Southbend PE36N-BBB. Here are other programs:
Business Line Of Credit 
Generally, funds can be drawn-down, repaid, and drawn again. Repayments are flexible, and interest depends on the balance and only when the account is used. Fees apply depending on the full credit limit—a flexible commercial finance source, without fixed repayments or the need to reapply.
Business Overdraft
Similar to a business line of credit but is often a part of a regular business bank account. As such many restaurants have one. Withdrawals and transactions can be made up to an agreed amount beyond the limit of the account. Financing can be drawn and redrawn up to that limit without the need to reapply. Mostly business overdraft is used for short-term working capital needs and unexpected expenses.
Invoice finance
A business line of credit or upfront funds is based on a company's unpaid invoices. It comes into main forms; invoice discounting and invoice factoring. When it comes to factoring, the invoice ledger is sold, and collections become the lender's accountability, and with discounting, your invoices are used as security, and collections stay with the restaurant.
Business credit card
This is a revolving business line of credit similar to a business overdraft, but it is not attached to a transaction account. It is usually used for minor expenses and repaid within the same month; otherwise, it can attract high charges.
---
Why Choose Top Financial Resources As Restaurant Equipment Financing Partner?
One of the most essential things to look at when trying to determine which are going to be the best restaurant equipment financing and leasing companies for your restaurant to work with is the types of rates they can provide and how these rates are generated. When doing business with a highly reputable company like Top Financial Resources, you will have access to real rates from a real lender as the borrower of a high-grade commercial gas range.
The implications of being supplied real rates are that your restaurant will have a clear understanding regarding the final costs that can be expected as the conclusion of a financing agreement. With us, there are no surprises that could end up costing your business extra money. Moreover, we understand your unique business needs and provide customized restaurant equipment financing solutions to keep your restaurant moving forward. Speak to one of our loan specialists at 1-(800)-260-5126 and get the best rates and repayment plan for Southbend PE36N-BBB financing today.
Financing Southbend PE36 Series Commercial Electric Ranges
Apart from Southbend PE36N-BBB, we provide finance and lease solutions for other heavy-duty ranges, including:
Southbend PE36N-HHH Platinum Heavy Duty Range

Southbend PE36N-TTT Platinum Heavy Duty Range

Southbend PE36C-HHH Platinum Heavy Duty Range

Southbend PE36C-BBB Platinum Heavy Duty Range

Southbend PE36C-TTT Platinum Heavy Duty Range

Southbend PE36T-HHH Platinum Heavy Duty Range

Southbend PE36T-BBB Platinum Heavy Duty Range

Southbend PE36T-TTT Platinum Heavy Duty Range