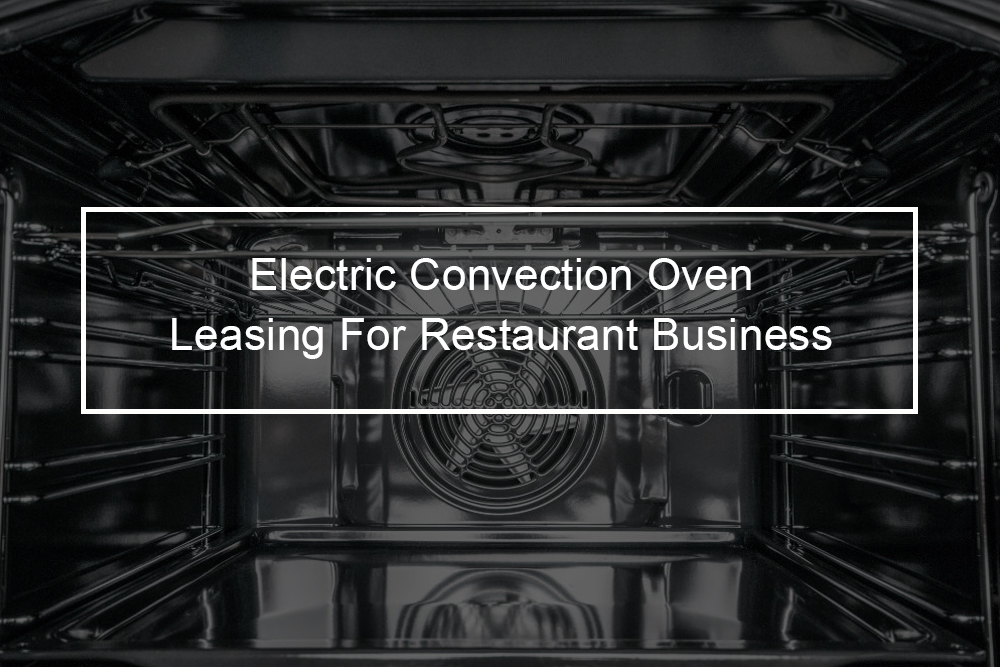 For Tecnoeka EKFA 412 M electric convection oven leasing and financing, Top Financial Resources is fast, reliable, and offers better deals than other lenders. We are knowledgeable professionals here to assist you in growing your business. A lot of business owners now understand the financial advantage of financing restaurant equipment instead of buying it. This enables you to save your working capital for other business needs like marketing, advertising, hiring employees, thus increasing your ability to succeed. Our electric convection oven loans offer a competitively lower interest rate, and we will work smarter and harder than other restaurant equipment financing and leasing companies. Our friendly team of finance specialists can evaluate your business requirements and secure funds for your restaurant. We value each client and want to build lasting, mutually beneficial relationships.
---
Description Of Tecnoeka EKFA 412 M
Tecnoeka EKFA 412 M is an evolution convection oven. It features (4) 13" x 18" half-size sheet pan capacity, manual control with broil option, timed or infinite cooking modes, (8) cooking methods, top and bottom grill elements, and interior lighting. This electric convection has a temperature range of 200° F to 500°F. The unit also features (1) multi-directional fan and defrost fan, single bottom hinged door with dual pane glass window, (four) wire racks, and stainless steel construction.
Tecnoeka EKFA 412 M Features 
(4) 13" x 18" grids incorporated

Bi-directional fan

Bottom control panel – manual

Bottom, top, and rear heating elements

Bottom-hinged, dual-paned glass door

Eight cooking modes

High-efficiency fan and motor

High-performance oven insulation

Infinite or timed cooking mode

Internal glass designed to facilitate easy cleaning

Internal halogen light

Lateral supports for four trays at 2 29/32" pitch

Maximum cooking capacity in a small space

Recessed door gasket

Stainless-steel cooking chamber

Temperature range 200° F to 500° F
Benefits Of Electric Convection Oven Leasing
If you need to continually update the equipment, leasing is a good option since you are not stuck with outdated equipment.

Many lessors do not require a significant down payment.

Electric convection oven leases are often eligible for tax credits. Based on the lease, you might be able to subtract your payments as a business expense by making excessive use of Section 179 Qualified financing.

Save capital: Frees your funds, so they are not tied up in the electric convection oven.

Lower your monthly payments and create a better bottom line

Leasing improves cash forecasting. Fixed monthly payments assist with budgeting so you can better plan for the future.

Flexibility: There are many available programs and terms to suit your business and budget.

End of term options: You can choose the best option for your restaurant needs when the lease ends.
Even More Reasons To Lease Electric Convection Oven
Avoids equipment becoming obsolete

Pay-As-You-Go

Low out-Of-Pocket Cost

Fixed payments that never change- no surprises

Covers 100-percent of the Tecnoeka EKFA 412 M

Improves your cash flow

Provides complete credit flexibility

Preserves your credit lines

Conserves your working capital
There you have it! In less than twenty-four hours, you could be getting a new Tecnoeka EKFA 412 M that could improve your productivity. Contact us today at 1-(800)-260-5126 for a free quote or fill out our website's application form.
---
Purchasing Tecnoeka EKFA 412 M Vs. Leasing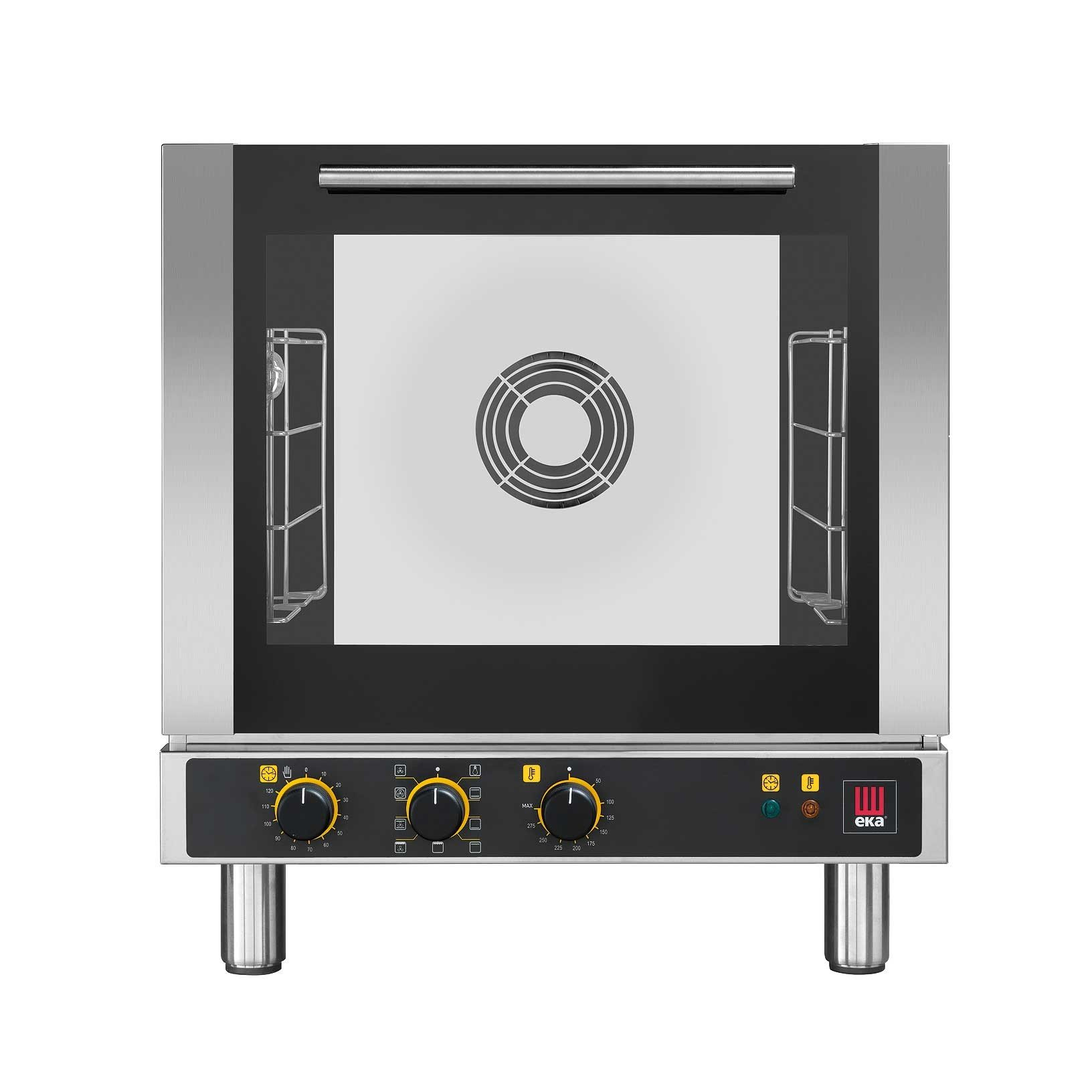 Whereas many restaurants benefit from electric convection oven leasing, an outright purchase is more cost-effective in some cases. When comparing leasing and purchases options, consider the following factors:
Ownership and maintenance costs

Equipment usage

Monthly lease costs

Tax and inflation rates

Annual depreciation

The amount to be financed

Purchase price
Pros Of Leasing Tecnoeka EKFA 412 M
A lease is ideal for equipment that you do not want to commit to for long. Leasing equipment gives you the freedom to obtain the latest machinery with a low upfront cost, and you have reliable monthly payments that you can easily budget for. At the same time, leasing offers a wider range of equipment options for restaurants. Leasing makes it financially possible to afford a machine that would otherwise be too expensive to buy.
Cons Of Leasing Tecnoeka EKFA 412 M
Leasing equipment requires that you pay interest, which adds to the overall cost of the oven over time. Sometimes, leasing can be more costly than buying the equipment outright- mainly if you buy the equipment when the lease term has expired. Moreover, some equipment financing companies enforce a specific term length and mandatory service packages. This can add to the total cost of the lease term extending beyond how long you need the equipment. In this case, you could get stuck with a monthly payment and storage costs linked with unused equipment. 
Pros Of Buying Tecnoeka EKFA 412 M
When you own an electric convection range, you can modify it to suit your exact needs. Nonetheless, this is not always the case with a lease. Likewise, buyers are not bound by the limitations imposed by an appliance lessor. Purchases also allow you to promptly resolve any problems since you do not have to acquire approval from the restaurant equipment leasing company to schedule a repair or order a replacement part. Apart from depreciation tax benefits available through Section 179, a borrower can recoup some money by reselling the equipment when it is no longer of use to you.
Cons Of Buying Tecnoeka EKFA 412 M
Like leasing electric convection, oven purchasing has its drawbacks. The biggest is you will be stuck with outdated equipment until you buy a new one. Moreover, the competitiveness of tax incentives' availability and competitiveness with leasing is usually enough to dissuade many restaurant owners from purchasing equipment outright. The cost of maintaining and repairing machines, in addition to a steep purchase price, might strain many companies. Research shows that businesses budget 1 to 3 percent of sales for maintenance costs. This is a rough estimate. The electric convection oven itself, service hours, quality, equipment ages, and warranty determine the real maintenance costs.
---
Restaurant Equipment Leasing Vs. Other Financing Options
A purchase is not the only alternative to leasing a commercial oven. It is not even the most common. Business lines of credit, loans, and invoice factoring services are common means of financing restaurant equipment as well. Similar to a purchase, loans provide more ownership of the appliance. With a lease, the lessor will hold the title to any appliance and offers you the option to purchase it when the lease concludes. A loan allows you to retain the title to any of the items you buy, securing the purchase against assets.
Sadly, terms can be the major disadvantage of a loan. Unlike an equipment lease, which offers fixed-rate financing, a loan or business line of credit's rates might fluctuate all through the loan term. This makes budgeting challenging, based on the size of the loan. Moreover, banks and other lenders often require a much huge down payment- 20 percent of the total cost of equipment by some estimates.
Invoice factoring is another way to buy costly restaurant equipment and is usually faster than applying for a business loan. By leveraging your accounts receivable, you can turn outstanding payments into cash quickly by selling these invoices to a factor. Usually paying up to 90-percent of the total value of your accounts receivable (based on the creditworthiness of your clients), factoring is an ideal alternative to loans and leasing for restaurant startups and small businesses. Generally, funding is usually available in a matter of days. This makes invoice factoring a popular resource for small operations and businesses that routinely manage contracts with a fast turnaround.
---
Types Of Electric Convection Oven Leases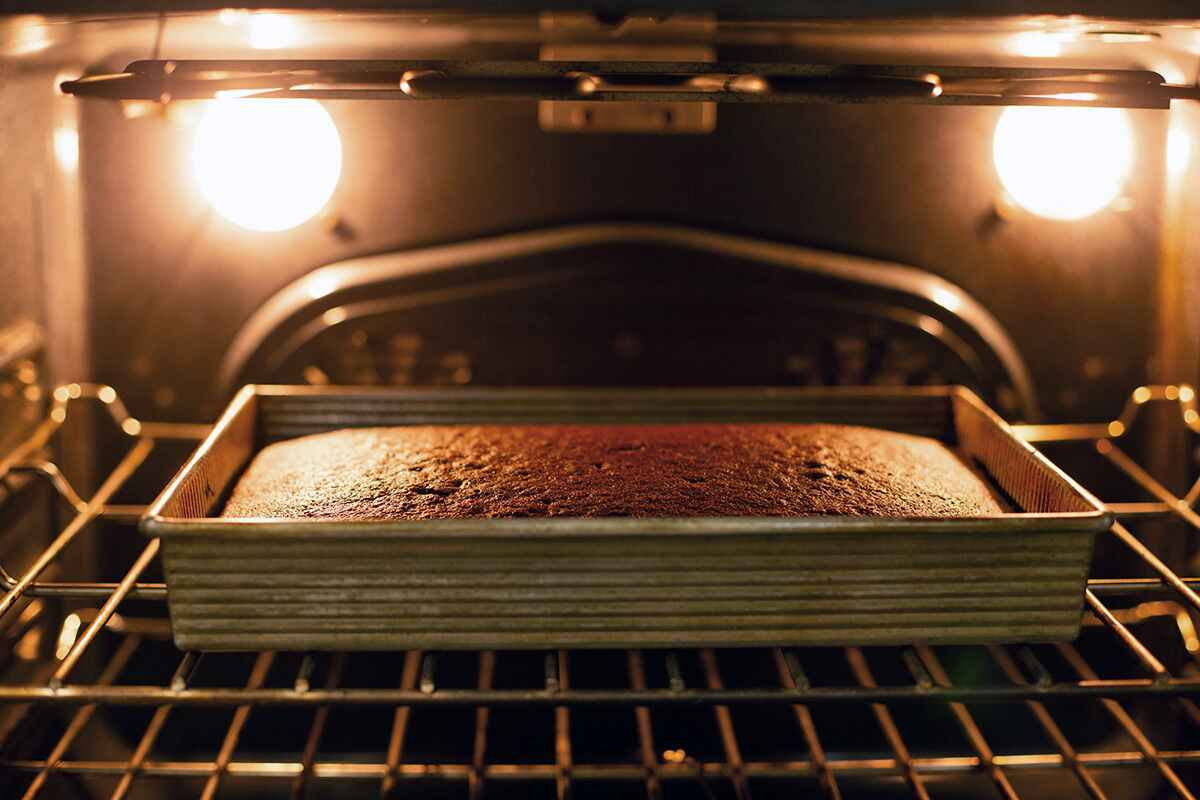 There are two main kinds of restaurant equipment leases. The first is called an operating lease. In short, this structure enables a restaurant to use an asset for a particular period without ownership. The lease duration is usually shorter than the economic life of the appliance. At the completion of the lease, the lessor can recoup extra costs through resale. Unlike an outright purchase or equipment that is secured through a standard loan, equipment under an operating lease cannot be listed as capital. It is accounted as a rental expense. This offers two advantages:
Equipment still qualifies for tax incentives

Equipment is not recorded as a liability or asset
Interest rates might vary widely, but generally, the average APR for an operating lease is 5-percent or lower. Average contracts last 12 to 36 months. With the prevalence of equipment leasing, new accounting regulations from the Financial Accounting Standards Board requires financing companies to reveal their lease obligations to avoid the false impression of financial strength. Indeed, all but the shortest-term equipment leases must now be incorporated on balance sheets. Whereas leased equipment does not have to be reported as an appliance under an operating lease, it is far from free of accountability.
---
Can You Get Leasing For Other Tecnoeka EKFA 412 Electric Convection Ovens?
The range of restaurant equipment that qualifies for a lease is practically limitless. As long as the equipment is in good condition, we finance and lease all the other Tecnoeka EKFA 412 electric convection ovens, including:
Tecnoeka EKFA 412 AL Single Deck Half Size Electric Convection Oven 

Tecnoeka EKFA 412 Single Deck Half Size Electric Convection Oven 

Tecnoeka EKFA 312 UD Single Deck Half Size Electric Convection Oven 

Tecnoeka EKFA 412 S2 Single Deck Half Size Electric Convection Oven 

Tecnoeka EKFA 412 S1 Single Deck Half Size Electric Convection Oven 

Tecnoeka EKFA 412 D UD Single Deck Half Size Electric Convection Oven 

Tecnoeka EKFA 412 AL UD Single Deck Half Size Electric Convection Oven 

Tecnoeka EKFA 412 D AL UD Single Deck Half Size Electric Convection Oven