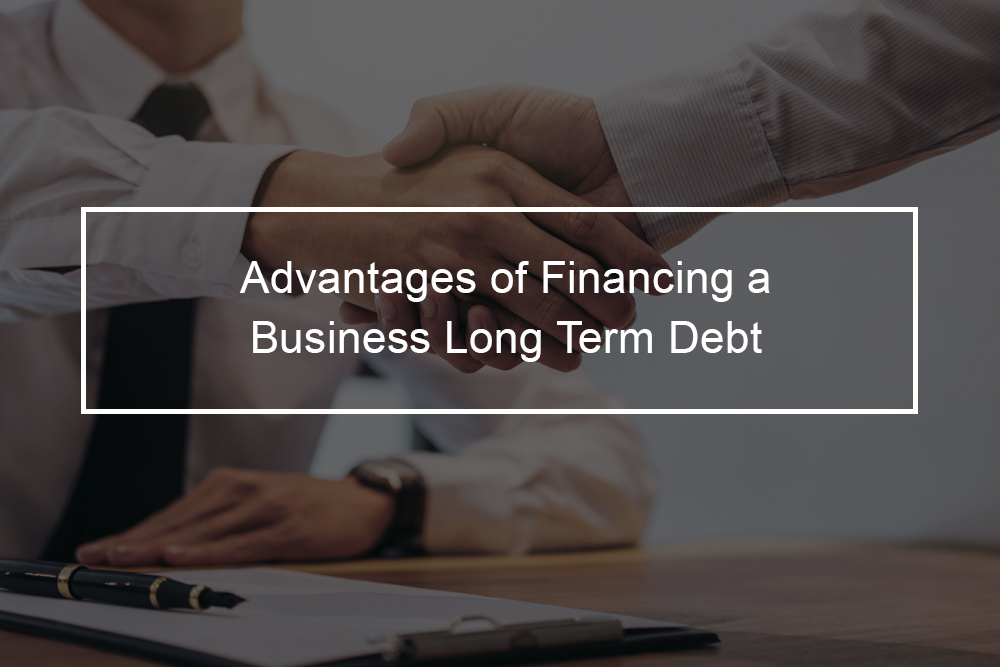 About 40-percent of American business owners apply for loans every year. In total, they borrow around $600 billion. Some of these companies take out loans to invest in inventory. Others do it to expand into new markets. Nonetheless, all of them share one common goal when trying to obtain a loan. They want to use them to help their business expand. Can your business benefit from a loan? There are long-term business loans and short-term business loans that you can apply for when your business requires cash. If you do not want to have to worry about paying a loan back immediately, long-term business loans are often the best way for business owners to go.
---
Biggest benefits associated with long-term business loans below
Higher funding amounts
Most of the short-term business loans that are given to businesses are on the smaller side. Businesses that only have to find a way to come up with a few thousand dollars can often benefit the most from those kinds of business loans. However, what about if you need a much larger loan to pay for something costly? That is where long-term business loans come in. They are designed to assist businesses to get higher funding amounts. Over the years, entrepreneurs have turned to long-term loans time and time again for various reasons. They have used these business loans to pay things such as:
Improvements to their commercial properties

Inventory

Equipment

Real estate
They have also used them to establish working capital for their businesses. It is amazing what a company can do when it has some working capital on its side. It would not be possible for companies to acquire the kind of money that long-term business loans can provide them otherwise. This can hurt their ability to grow, and in some situations, it can even force them to shut down and disappear forever.
Longer repayment periods
Some companies only require a quick cash infusion for one reason or another when they choose to apply for loans. Maybe they have to make a repair in their business right away or fund the cost of an unexpected bill from a vendor. In such a situation, it often makes the most sense to go with a short-term business loan. Businesses can acquire the money that they need in a hurry and repay it within just a few months.
This is not always an ideal arrangement for companies, though. Many businesses require to take out a business loan and know that they will not be able to repay immediately. Long-term financing is a much better option for these businesses. With long-term loans, companies will have the freedom to take anywhere from two years to twenty-five years in some cases to clear the loan. Thus business owners will not have to freak out as soon as they take out the loan. They will have peace of mind that comes with knowing they have a lot of time to pay back their money. Some entrepreneurs will make it their mission to pay back loans as soon as they can. However, those who know they are not going to be able to do that do not have to worry about it.
Lower interest rates
It is not always simple for companies to qualify for long-term business loans. The main reason is that lenders need to be confident that companies can pay back long-term loans before they give them out. There are many things that a lending institution will consider before approving a business for a long-term loan. Every lending institution operates a bit differently. However, generally speaking, lenders consider these elements when trying to decide if it will take anywhere from two years to twenty-five years in some cases to clear the loan.
What a long-term loan is going to be utilized for

How established a company's track record is

What a business owner's business plan looks like

How much of personal investment a business owner has made on their own business

How much income business is bringing in per month
These elements may make it difficult for your business to qualify for long-term financing. However, if you can be eligible for one, one of the best parts about it is you will often get a very favorable interest rate. A low-interest rate will be great since it will soften the blow when you make payments on your loan per month. You will save a lot of money with long-term financing compared to a short-term loan thanks to your interest rate.Different lending institutions will extend different interest rates to businesses. Thus it is wise to compare the rates available through lenders if your business is strong enough to qualify for long-term financing. 
 Lower monthly payments
People used to borrow funds to purchase cars and commit to paying car loans within three or even four years. However, today many people take anywhere from seventy-two to eighty-four months to pay off a car. The reason is that it enables people to reduce their monthly payments by stretching their payments out over time.
Many people think that this is a bad approach for people to take when buying cars. However, it is an excellent approach for those who are borrowing money on behalf of their business.For instance, let us assume you are taking a long-term business loan to pay for a new building for your business. That building will be used for at least the next decades, and, in concept, at least, it  will help your business make money over that time.
Bearing this in mind, there is nothing wrong with spending five, ten, or even twenty years paying off that building. You are essentially going to be devoting a section of that income that the building generates in paying off your business loan- and you are going to be doing it without bothering yourself with super high monthly payments. Shorter-term loans would make it challenging for you to do this. Your monthly payments would be so high that you would be at risk of falling behind and not managing to repay what you borrowed. This is why it makes so much sense to stretch bigger loans over longer periods.
Customization options
When your company takes out a long-term business loan from a lender, that lender will be more than just someone offering you a large sum of money. They are essentially going to turn into a partner to you. The creditor will want to see you succeed at all costs so that you can pay them back the funds that you owe them. This means they are going to be inclined to do whatever it takes to put you in a position to win.
That incorporates coming up with ways to customize your loan so that it fits your particular needs. Most lending institutions have loan customization options that they can extend to businesses to assist them. When you are customizing a long-term loan through a lender, you can choose:
When you want to make payments on your loan and how you want to make them

What you want your monthly payments to be both now and in the future

Exactly how long you want to take to pay back your business loan
As we mentioned earlier, lenders will pull out all the stops when it comes to approving companies for long-term business loans. They check that a business qualifies for a loan before giving it out. This establishes a certain level of trust between long-term loan lenders and their customers. Lenders are usually more open to the idea of setting customized loan terms for those who have earned their trust. It develops a much better situation for lenders and borrowers alike. It makes sure that borrowers can pay back their debt in a predetermined duration without running into any issues.
Build business credit
If you acquire a long-term debt business loan, you increase the possibility of qualifying for additional debt financing. Even Small Business Administration-guaranteed or personally guaranteed loans can assist your business build credit in its own name. If you can improve your company's credit, you can lower the reliance on your personal credit. This not only assists you personally, but it increases the value of your business as a sellable asset separate from you.
Reduce investor interference
Looking for private investors and issuing shares are common methods to raise money for potential investments. Nonetheless, these are also ways of dividing ownership of the business and therefore redistributing control. Long term loans offer an opportunity to finance potential investments while maintaining control of the firm.
It can be very advantageous to obtain long term financing for both a consumer and for a company. After the maturity date and once full ownership is assumed, the former debtor (and current owner) can use the asset and the higher credit they have developed paying for it for future borrowing. Thus, reliable debtors experience a compounding effect of the advantages of a long term loan.