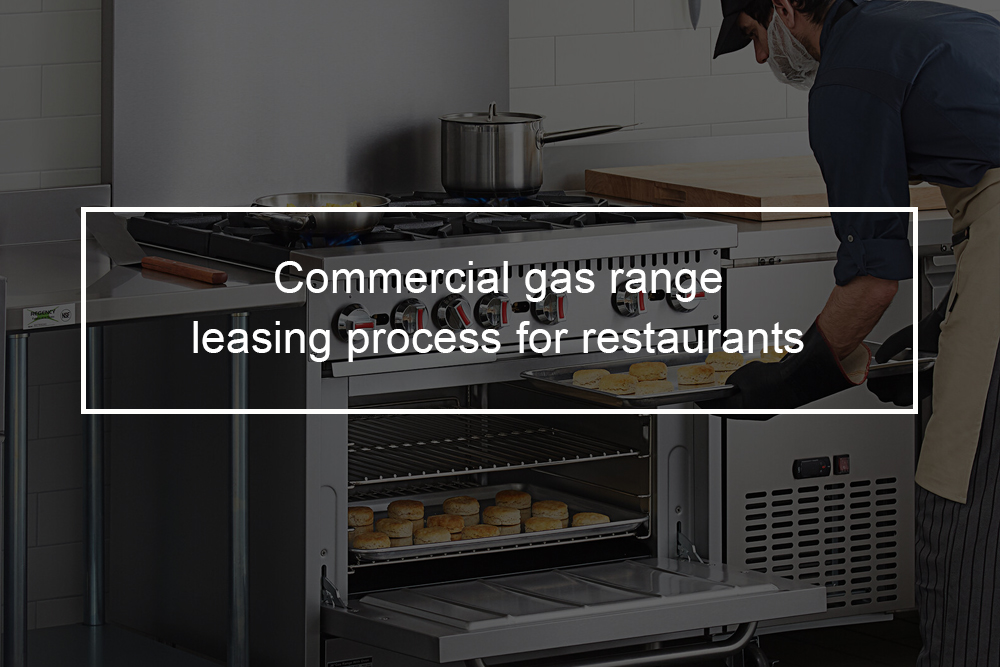 Both established and startup restaurants in need of commercial gas range can use the Jade JMRH-2ST commercial gas range and enjoy long-term benefits. Taking loans to buy restaurant equipment can be a long and tiring procedure. As a restaurant business owner, you want to make sound financial decisions to save valuable time. Leasing commercial gas range will let you avoid unnecessary delays that can interrupt your business operations. 
Restaurant equipment lease financing, unlike traditional bank loans, does not require down payments. You only need to make your lease payments in installments. What is more, you can opt for a flexible repayment plan that matches your restaurant's financial capabilities. Through commercial gas range leasing, you can use your working capital to replace an old gas range, promote your services and products, hire workers, and add your existing appliance inventory. Keep reading to learn how to lease Jade JMRH-2ST.
---
Jade JMRH-2ST commercial gas range overview
JMRH-2ST is a heavy-duty range designed by Jade. It features 24″ modular, (two) 35,00 BTU open front burners, (two) 15,000 BTU rear hot tops, and infinite controls. It also features stainless steel 6″ plate shelf, sides, front and stub, and tray bed. Jade JMRH-2ST is CSAus, NSF certified.
Standard features of the Jade JMRH-2ST commercial gas range:
15,000 BTU/hr for every hot top section

3/4″ gas regulator (shipped loose, should be installed for proper operation)

35,000 BTU/hr for every open burner section

Fourteen gauges stainless steel all-welded body construction

Individual cast iron top grates with polished hot top rear and open-top front

Stainless steel 6″ plate shelf

Stainless steel gas tubing throughout

Stainless steel sides, front, tray bed, and stub back

Variable size multi-point gas connection
Available options of the Jade JMRH-2ST commercial gas range:
Cap and cover manifold: justify & Right

Common plate shelf with Item(s) Model(s)

Floor-length legs

Stainless steel double high riser

Stainless steel double high shelf

Stainless steel high riser

Stainless steel high shelf

Stainless steel tubular double high shelf

Stainless steel tubular high shelf
Accessories of the Jade JMRH-2S commercial gas range:
1″ gas pressure regulator (specify the gas type)

6″ casters, front two lockings (5″ diameter wheel)

1-1/4″ gas pressure regulator (specify the gas type)

36″ flex hose with quick disconnect (3/4″ connection)

48″ flex hose with quick disconnect (3/4″ connection)
---
What is commercial gas range leasing?
An equipment lease is, in essence, an extended rental contract wherein the owner of the commercial gas range (the lessor) allows the user (the lessee) to operate or otherwise make use of the appliance in exchange for periodic lease payments. There are many reasons that companies sometimes opt to lease machines instead of purchasing them.
For instance, they might be good tax reasons. If the operator cannot employ the depreciation tax shield, it is sensible to sell the equipment to someone who can. Moreover, the lessor might be better to bear the risk of obsolescence or be in a better position to resell second-hand equipment. The lessor might be able to provide a very good deal on maintenance. Lastly, it might be much less expensive in time and effort to arrange an easy contract on a standard item of an appliance than to arrange a normal loan.
Restaurant equipment leasing is a popular option for businesses of all sizes. The Equipment Leasing Association of America approximates that 80-percent of all companies lease at least some of their appliances. However, restaurant equipment leasing is mainly favored by many small businesses, which usually have future options due to limited capital. The practice of leasing restaurant equipment as a way to make the most efficient use of resources, mainly in times of tight credit, is found in various industries. Lastly, lease contracts are famous since they usually have provisions that let the lessee buy the item at the lease period if they want to.
---
Types of commercial gas range leases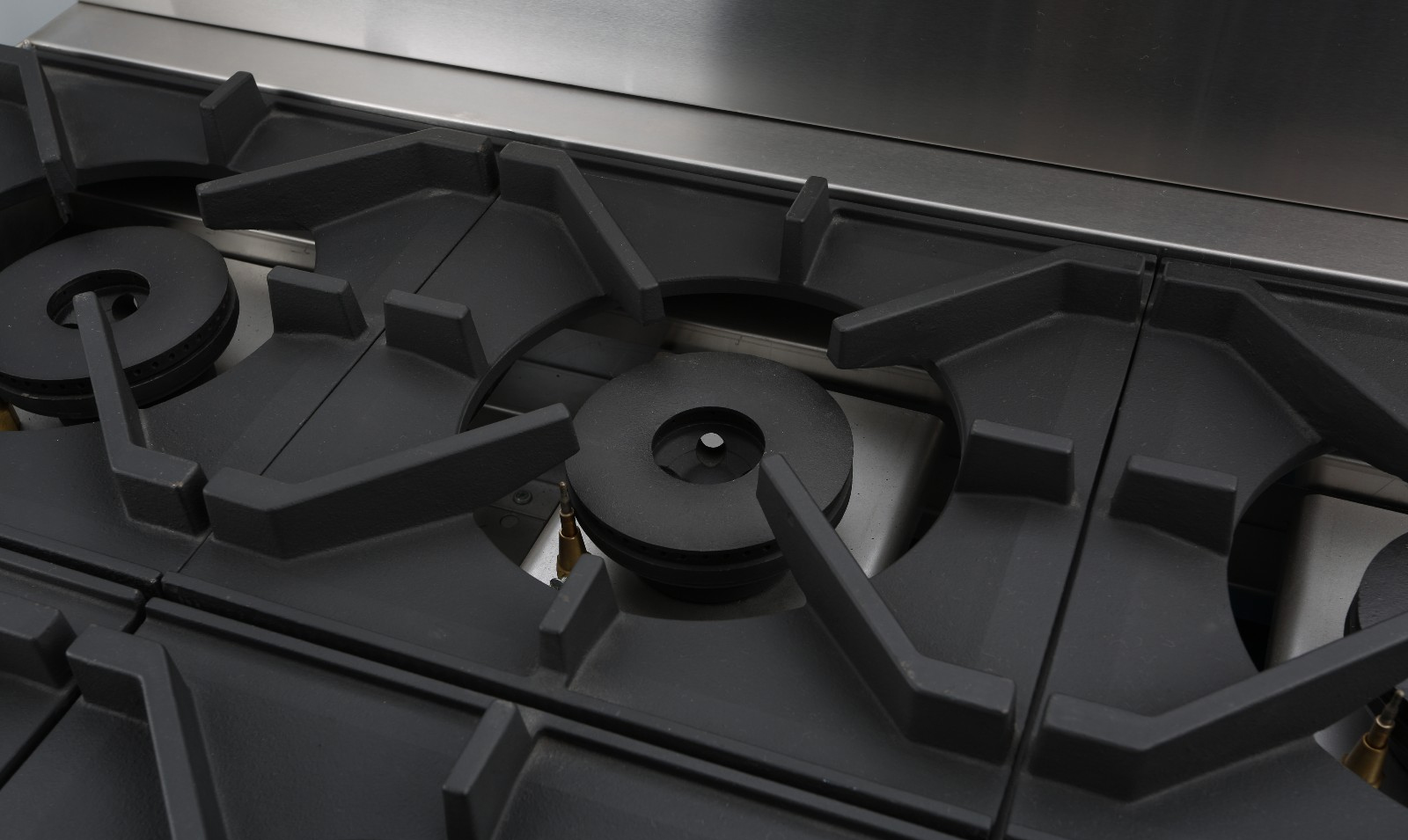 The two kinds of leases are long-term leases and operating leases. Cancelable terms, short-term characterize operating leases, and the lessor bears the risk of obsolescence. These leases are typically preferred when the restaurant requiring the equipment needs it only for a short period.
Under the usual terms of such contracts, a lessee can often cancel an operating lease, presuming prior notice, without a major penalty. Long-term, noncancelable leases, which are called financial leases or capital or full payout, are sources of financing for appliances the lessee company wants to obtain and use for a longer period. The majority of financial leases are net leases, indicating that the lessee is accountable for maintaining and insuring the machine and paying all property taxes, if applicable. Generally, financial leases are usually used by restaurants for costly capital equipment.
Apart from these two basic equipment leasing models, there are a considerable variety of other lease contracts that are usually used. These leases, each of which combines different tax and financial advantages, are hybrids of operating and financial leases that reflect lessor companies' individual needs. For instance, full-service leases are leases wherein the lessor is accountable for maintenance and insurance. On the other hand, net leases are leases where the lessee is responsible for insurance and maintenance. Meanwhile, leveraged leases are arrangements where the leased asset's cost is financed by issuing equity and debt claims against the asset and future lease payments.
Note that small business experts caution prospective lessees to bear in mind that lease rates can vary considerably from the lease company to another. Equipment leasing companies might also charge different rates for the same piece of commercial gas range based on various characteristics of the company seeking the lease. Factors that can affect the lease rate include the lessee's credit history, the length of the teasing term, the nature of appliance wanted by the lessee, and if the lessee or lessor is the main beneficiary of tax credits linked with the transaction.
---
Elements of restaurant equipment leasing contracts
Here are the ten major terms of restaurant equipment leasing contracts:
Lessee renewal options

Equipment updating or cancellation provisions

Tax responsibility

The market value of the equipment (necessary for insurance purposes in case of the lost or damaged machine)

Residual values and purchase options

Particular financial terms (date of the month that payment is due, penalties for late payment, etc.)

Total rate or lease payment due to the lessor

Duration of the lease

Miscellaneous options (warranties, security deposits)

Penalties for early cancellation without a good cause
---
Benefits of commercial gas range leasing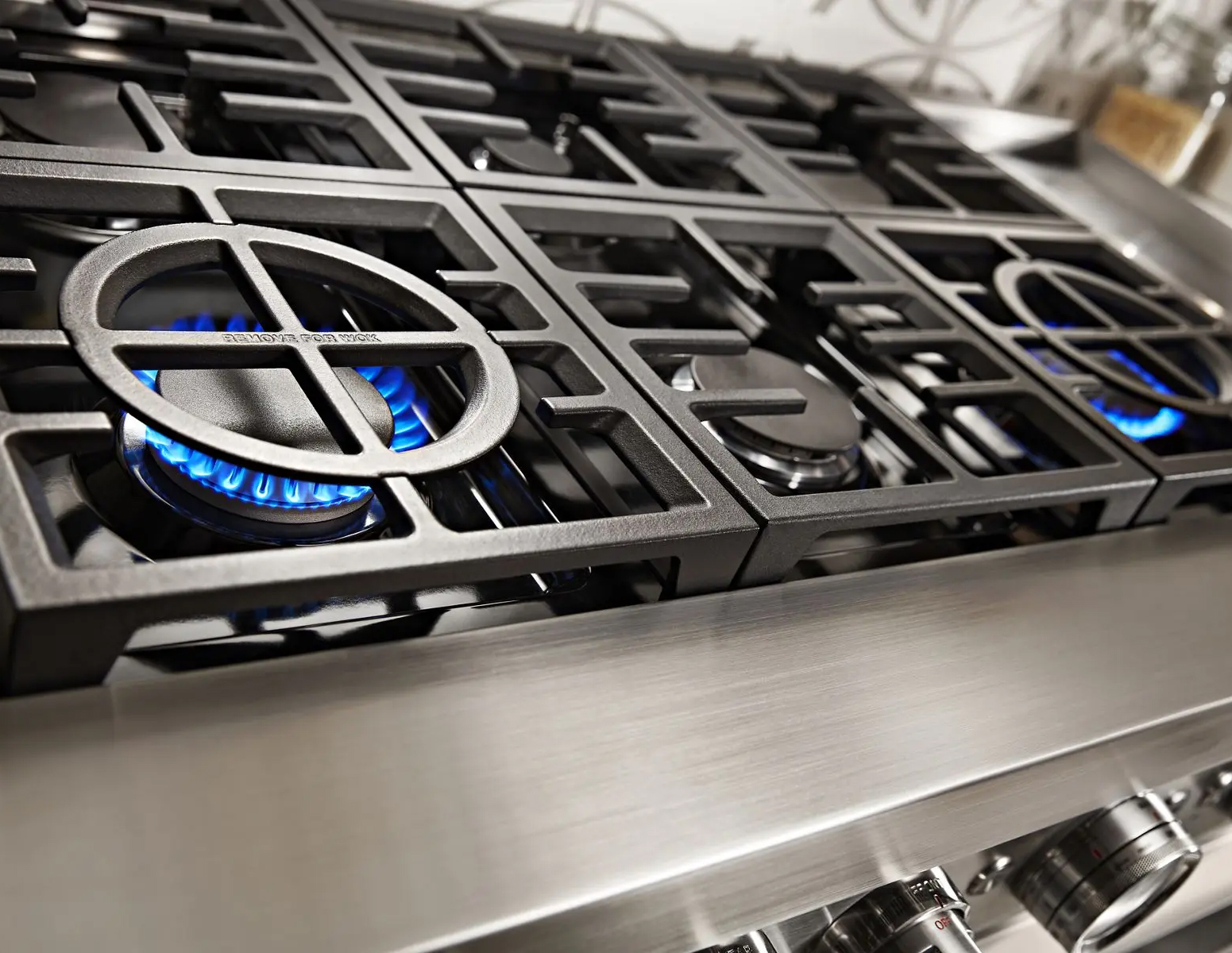 There are several features of commercial gas range leasing that can be beneficial to small business owners. They include:
100-percent purchase financing

12 – 72 month fixed payment terms

Eligibility for all new and used restaurant equipment purchases

Lowest Rates in the industry

Next-day financing with pre-funding for equipment vendors available

No debt report on owners personal credit reports

No down payment requirements – qualified borrowers

No pre-payment penalties

Up to $150,000 with a straightforward one-page lease application
---
Cons of leasing commercial gas range
Leasing restaurant equipment has some disadvantages as well. Even if it initially saves you money, you will end up spending more money over time on the commercial gas range than you would if you had bought it. This is because the restaurant equipment leasing and financing company will charge you interest and other fees. You will also be locked into an agreement, so if you stop utilizing the equipment for any reason, you will still have to make payment for it per month until the agreement expires.
Note that leasing is an ongoing expense, not an expense that you will eventually pay in full. When you lease a machine, you dot gain any equity. In fact, leasing is usually seen as business liability. At the end of the day, what you have to do is weigh your priorities. Based on your circumstances, some of these benefits and drawbacks will seem more trivial or significant than others. Whether or not leasing a commercial gas range is best for your restaurant will depend on your current business financial situation, your vision for the future, and your plans for making that vision come true. Your priorities are not the same as anyone else's, so make sure you carefully consider your unique situation when making your decision.
---
Credit requirements for startup restaurants
Business license with the secretary of state

Minimum 600 credit score

No bankruptcies

No unresolved tax liens
---
Finding a restaurant equipment leasing company
Business consultants and long-time equipment lessees agree that equipment leasing companies vary considerably in terms of leasing terms, product quality, and customer service.  Top Financial Resources is fast, reliable, and offers better deals than other equipment leasing and financing companies. We are knowledgeable professionals here to assist you in growing your restaurant.
Our leases and loans offer a competitively lower interest rate, and we will work smarter than other lenders. Our friendly team of loan specialists can evaluate your business requirements and secure funds for your restaurant. We value each client, and we want to build lasting, mutually beneficial relationships. Contact us today at 1-(800)-260-5126 or [email protected] and get a free quote or fill out the lease or finance application form from our website.
Does Top Financial Resources finance other Jade JMRH Heavy Duty Ranges?
Yes, we finance other Jade JMRH heavy-duty ranges, and there are no restrictions on whether the equipment is new or used.
Jade JMRH-24G Titan™ Heavy Duty Range

Jade JMRH-4-A Titan™ Heavy Duty Range

Jade JMRH-24IP Titan™ Heavy Duty Range

Jade JMRH-2HT-A Titan™ Heavy Duty Range

Jade JMRH-18G Titan™ Heavy Duty Range

Jade JMRH-12 Titan™ Heavy Duty Range

Jade JMRH-72B Titan™ Heavy Duty Range

Jade JMRH-18B Titan™ Heavy Duty Range

Jade JMRH-18IP Titan™ Heavy Duty Range

Jade JMRH-1FHT Titan™ Heavy Duty Range