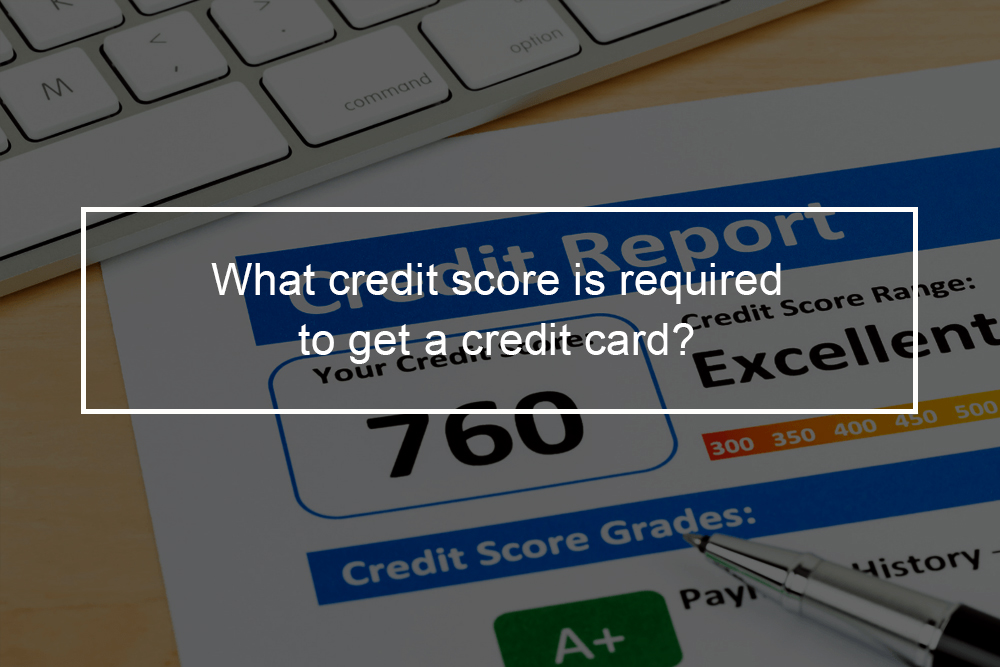 Being declined for a new credit card can be frustrating. Enhance your chances of approval by applying to cards that are suited to your credit score. In case you are looking to be approved for a credit card, you will need to meet all of the card issuer's minimum requirements criteria for creditworthiness and income- established credit, a stable income and a credit score that meets the bank's minimum standards.
Typically, credit card issuers depend on credit scores and other information to decide which credit cards you are qualified for. The higher your scores, the more likely it is you will be provided the most desirable rewards cards with the highest credit limits. Credit cards are accessible to clients at all levels of credit. However, to get approved for the best cards, you will require good credit.
---
Why credit scores matter when getting a credit card?
A credit score is an essential piece of data for credit card issuers since it assists them in understanding your financial report and the ability to take on and pay back- financial obligations. Your credit score, whether VantageScore or FICO, is based on data in your credit history. The report is made up of information from creditors you do business with, like the organization that holds your auto loan or home or credit card issuers.Creditors all benefit from the sharing of data. Typically, a credit report tells a story of how you are and if other issuers should do business with you. Positive data from a credit card organization shows you paid your bills on time, which can  justify your access to more credit.
---
How to calculate credit score?
There are many versions of VantageScore and FICO, which indicates there are various- likely similar-scores accessible to creditors. Credit card organizations may use a score from either one or both of the organizations to decide if to offer you a card and which one may be most appropriate.
Both VantageScore and FICO depend on some common data points, roughly from most to least significant:
Payment history: This shows if you have paid your bills on time or you have missed or had a late payment. The more current the missed payment, the more significant the impact it will have on your credit score.

Amount of debt: This element shows if you are holding large balances on various cards and if the balances close to your total credit line. This drags down your score. According to experts, customers should keep their utilization rate, referring to the section of the credit line you use, to thirty-percent or less.

Period of credit history: This will show the average age of your accounts. The older, the better.

Searching for new credit: Have you opened new credit cards recently and applied for various new lines of credit. Both could affect your score negatively.

Credit mix: It is a plus to have a combination of installments loans, like mortgage, personal and auto, and credit cards.
The minimum credit score you require for a credit card
No threshold credit score signals that you are ready for a credit card. Card issuers will review your score together with other data to evaluate if they can accept your application or send you an offer. The standard FICO score, for instance, is 704, following the blog post of 2018 from the organization. However, consumers can get many kinds of credit cards in case they are well below that score. There are starter cards for clients who have not established credit yet, and credit card alternatives for fair or bad credit.
Nonetheless, your choices might be limited in case you do not have at least good credit. Most credit cards require a proper credit score to qualify for the card. Generally, a good FICO credit score is 670 or even higher, or 700 or higher on VantageScore. According to TransUnion, one of the leading three credit reporting companies, the number of credit cards issued by people in the subprime category, which is a Vantage Score of 600 or less, increased in late 2018. There was an increase of subprime borrowers in 4.3% getting access to credit cards in 2018, which assisted lead to a record of 178.6 million clients who had access to credit cards at the end of 2018 following company data.
---
How to utilize credit score guidelines for credit card approval?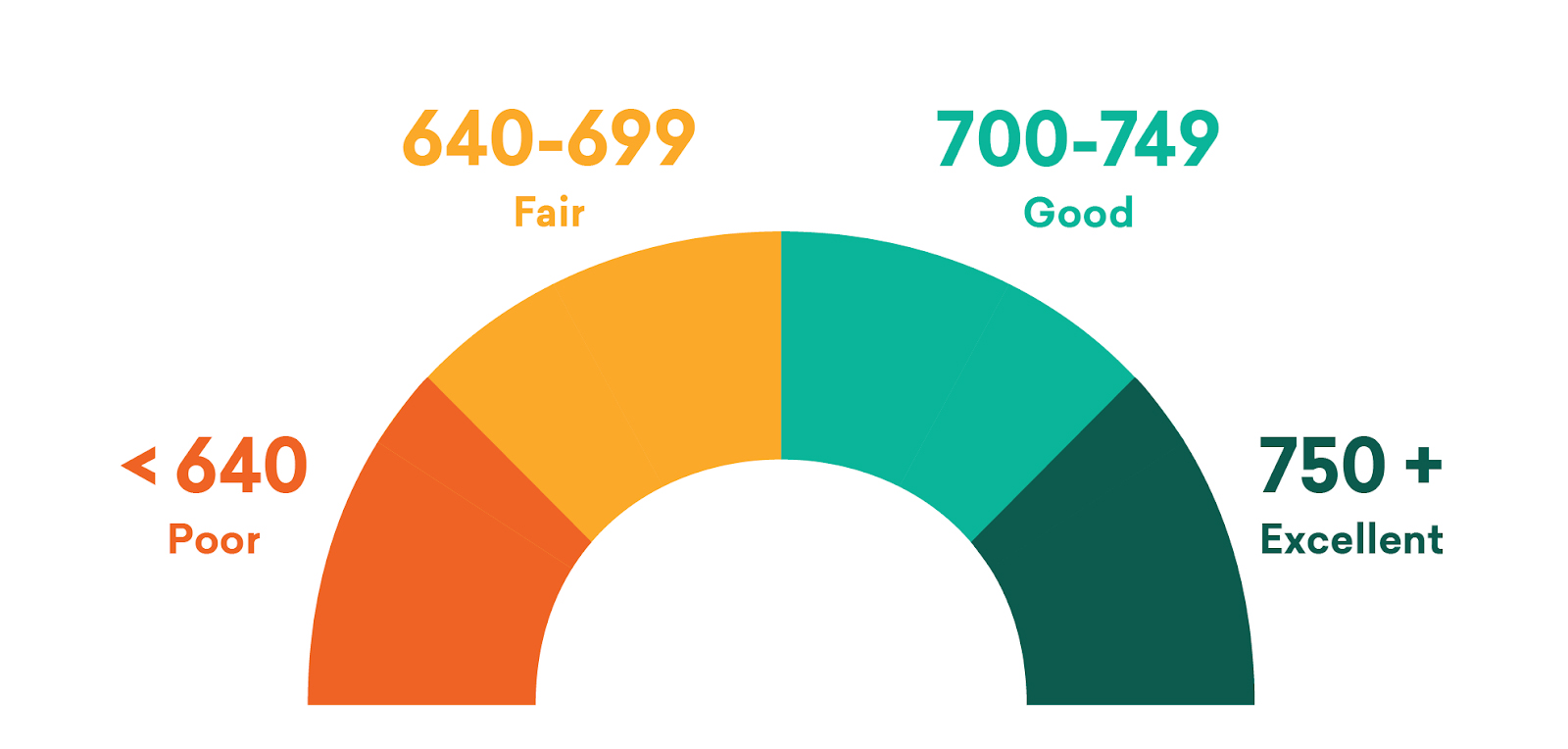 After you know or you have estimated your credit score, avoid being declined when you get a new credit card by selecting a card for which you have an above-average chance of approval. In case you go to a bank to borrow a loan or even apply for a credit card online, you possibly have no idea what credit score is needed to get approved. So in case you know your score is 655 (and that is about average), that does not assist you in case the credit card you are applying for needs a 670 credit score.
When it comes to applying for a credit card, good credit scores are required. Most of the people who apply for credit cards are denied. And in case you get denied too many times in a year, that can really hurt your credit further. Most known as super prime and prime credit cards are only accessible to applicants with credit scores of 750 or better. These comprise most Chase. American Express and Bank of America credit cards. Even with a good credit score, there are other reasons you may be denied – such as too much overall debt or even just one current late payment. To help you avoid that, it is essential to understand what cards you can get approved for with various credit scores. Every card features a minimum needed credit card quality category.
750+: Excellent credit score
 Attaining the excellent credit level frequently requires at least ten years of on-time payments and a combination of credit accounts like credit cards, mortgage, and student loans. Even though you have responsibly used credit for up to five years, you might still be declined for many credit cards since the banks want clients who have an even longer track record of timely payments. In case you are in this range, you have your pick of any of the best credit cards. Also, you can take advantage of promotions in which banks will pay you for travel rewards or cash for opening and utilizing a new credit card.
700 – 749: Good credit
To have good credit, your credit score is required to be in the 700s. Scores in the high 600s are borderline good. You can take advantage of credit cards such as The Capital One® Savor® Cash Rewards Credit Card, Capital One® Venture® Rewards Credit Card, Discover it® Cash Back, and Chase Freedom.
600 -699, average credit score
 In case you just started to use credit or are recovering from a missed payment or two, you will possibly have a lesser credit score in the 600s. This means you will have trouble getting approved for most of the credit cards. But there are still offers for you, such as Capital One credit cards, The no-fee Capital One® Platinum Credit Card, and Capital One® QuicksilverOne® Cash Rewards Credit Card, among others.
Under 600: Bad credit
 In case you are in the last group and have bad credit since you have missed payments, foreclosure, had collection accounts, you need to take special steps to get approved for a credit card. In case you are in this case, you should only apply for a credit card in an effort to start rebuilding credit (not to spend money you do not have). A secured credit card needs a security deposit before you can start making changes. That security deposit functions as your credit limit. In addition, there are student loans that enable young people who have yet to develop a strong credit history to build one. Some include rewards, like cashback.