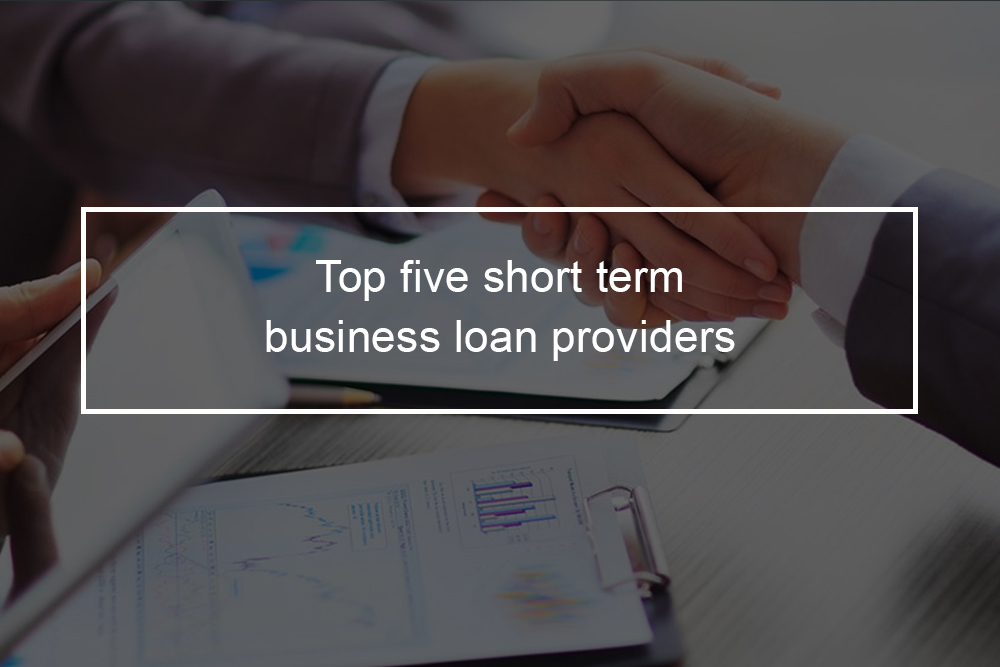 If you are an entrepreneur and have spent any time thinking about or searching for small business funding options, you may have come across short-term business loans and long-term small business loans (often known as small business loans, with no qualifier).Indeed, this might have raised some questions in your mind- apart from the obvious shorter term, what makes short-term business loans different, and why you should choose it over a long-term loan.
Does it provide more distinct benefits, and does it cost less? Are there specific cases where a short-term loan may make more sense than a longer-term loan, a credit product, or other small business funding types? You are not alone in these thoughts.Whereas the most committed small business owners seek to know everything they can about the field of business finance, nobody expects you to be an expert.
Finance and banking can often appear like somewhat dry topics, and despite your best efforts, you would be forgiven for not taking to small business funding like it was the latest thriller mystery podcast.Still, to do your job as a small business owner, and make sure you have all the necessary facts to make the best judgment for your small business, it is useful to understand some of the details about various kinds of small business financing, and how they compare to one another.
To that end, we have put a brief guide on why you should choose a short-term business loan and some of the best providers and the reasons you should consider them.Hopefully, by the time we are done, you will have answers to your question (why choose us for a short term business loan) and better navigate the world of small business funding in the future. Let us get started. 
---
Why choose short term business loan over long term business loans?
Long term business loans vs. short-term business loan
In a nutshell, short-term business loans differ from long-term business loans by their loan term- this much should be evident from their names. Generally, small business loans that are not short-term in nature might be offered with loan terms of a few years to several years, like two or three years to as many as ten years or more in some situations.
On the contrary, short-term small business loans often have a loan term on the order of several months to one or two years at most. This is the period in which the loan remains outstanding, and payments are made to repay the interest and principal, often in fixed, equal amounts the loan term. This faster repayment cadence is necessary to address the shorter loan term and be both a benefit and a drawback to short-term business loans, based on how you deploy the loan or what type of expenses you intend to use the proceeds for in your business.
Besides, short-term loans are faster to apply for, simpler to qualify for, and more quickly funded compared to traditional business loans. This is partly because they need limited paperwork, indicating less hassle for you, and fast processing and financing time if your application is accepted.
---
Best short term business loans of 2020
With all the short term business funding options out there, trying to compare business loans can be overwhelming. You can borrow money from online lenders for lower loan qualifications, or bank or credit unions to get the best deals. That is the reason we have narrowed down the best short-term business loans out there.
Lendio
Why choose Lendio for a short-term business loan
Personalized guidance and expertise

Wide variety of financing and lenders

Fast application
Lendio is the best business loan organization for most businesses. That is because Lendio is more like a loan matchmaker than a lending institution- which is great news for a business owner. Simply fill out a fifteen-minute online application. Lendio will use your loan application to match you with the right short term business loans and lenders for your business needs. Within three days, it gives you a list of loans you qualify for; you can select the best loan and finalize things.
Lendio partners with over seventy-five lenders (including some on this post), which increases your chances- not to mention your efficiency. Those lending institutions provide everything from short-term business loans to equipment funding to merchant cash advances. Given its many alternatives and personalized loan matchmaking, Lendio should be a no-brainer for just about any company.
BlueVine
Why choose BlueVine for a short term business loan
Large loans available

Low credit score requirements

Simple, quick process
BlueVine has three different financing options: short-term loans, lines of credit, and invoice financing. Whereas all three are decent choices, it is the last option that makes BlueVine stand out. Apart from having an easy-as-pie application, BlueVine provides invoice funding up to $5 million. With invoice factoring, your invoices serve as collateral for your loan- and that collateral ensures these business loans are simpler to qualify for than other financing types (it also means that often only B2B businesses are eligible).
And sure enough, BlueVine has comparatively lax application requirements- three months in business, just $100,000 in yearly revenue, and a 530 credit score. Of course, you possibly will not qualify for that full $5 million with just the bare minimum qualifications; however, BlueVine makes large loans more attainable.
Fundbox
Why choose Fundbox for a short term business loan
Fast funding

Low approval requirements

Automated application
Fundbox provides lines of credit. And instead of making you fill out a detailed application, Fundbox connects with your banking account or your accounting application. As long as the automated algorithm likes what it sees, you will get approved within minutes. Apart from being fast and convenient, Fundbox's loan application is excellent for companies with low credit since Fundbox has one of the lowest minimum credit scores out there.
Besides, Fundbox's other borrower qualifications are nice and low too. You can apply for the loan after just three months in business. And you can be eligible with only $50,000 in yearly revenue. Whereas Fundbox's funding products are not the cheapest out there, its accessibility makes it an excellent option for businesses that can not qualify for low-interest term loans.
Fundera
Why choose Fundera for a short term business loan
Credit card recommendations

Personal loans available

Access to many lenders and loans
Fundera operates the same as Lendio, in that it is a lending marketplace that allows you to compare loan offers. The difference is that Fundera's marketplace incorporates personal lenders.
Some businesses (mainly comparatively new ones) will have a simpler time qualifying for personal loans than business loans. After all, personal lenders do not care about how long your business has been around. The same way, they might have income requirements; however, that income does not necessarily have to come from business revenue.
Having said that, most businesses are better off using business loans instead of personal loans because loans normally have lower rates and longer terms. Fortunately, Fundera allows you to apply for regular business funding too. The personal short term loans are just a bonus. Thus, if you like the idea of a lending marketplace and think you are interested in a personal loan, give Fundera consideration.
Funding circle
Why choose Funding circle for a short term business loan
Excellent customer service

Low starting rates

Up-front cost and fee information
Funding Circle is a peer-to-peer lender, so it is generally connecting you to investors instead of directly lending you money. You possibly will not notice much of a difference as a borrower, because you will still apply, get funded, and make monthly payments via Funding Circle. Usually, Funding Circle's peer to peer model indicates that it offers great rates on short term loans- if you are eligible.
Generally, Funding Circle has some of the lenders' stiffest application requirements on this post (it insists on two years in business, for instance); however, it also has some of the lowest rates. Beside, Funding Circle is one of the few options lenders that allows you to make monthly payments (instead of weekly or daily). All that makes Funding Circle a great deal, if you can get it. (It is worth noting that Funding Circle has begun offering SBA business loans too. These loans have even higher borrower requirements than Funding Circle's usual loans. And at least right now, Smartbiz is the best for SBA loans).
Kabbage is worth mentioning too. It offers only a line of credit. Similar to Fundbox, Kabbage has an automated application that just requires a connection with your bank account. This indicates you can get a response to your application in mere minutes. This makes Kabbage a fast and convenient way to apply for short-term financing. However, the application is just the beginning. After you are approved, Kabbage allows you to access your credit line via PayPal, physical card, and your bank account. You can access funding in minutes with PayPal. So whereas Kabbage has high rates, its convenience makes it ideal for business owners who need funding fast. 
Hopefully, our guide helped you become more knowledgeable about choosing short-term business loans.