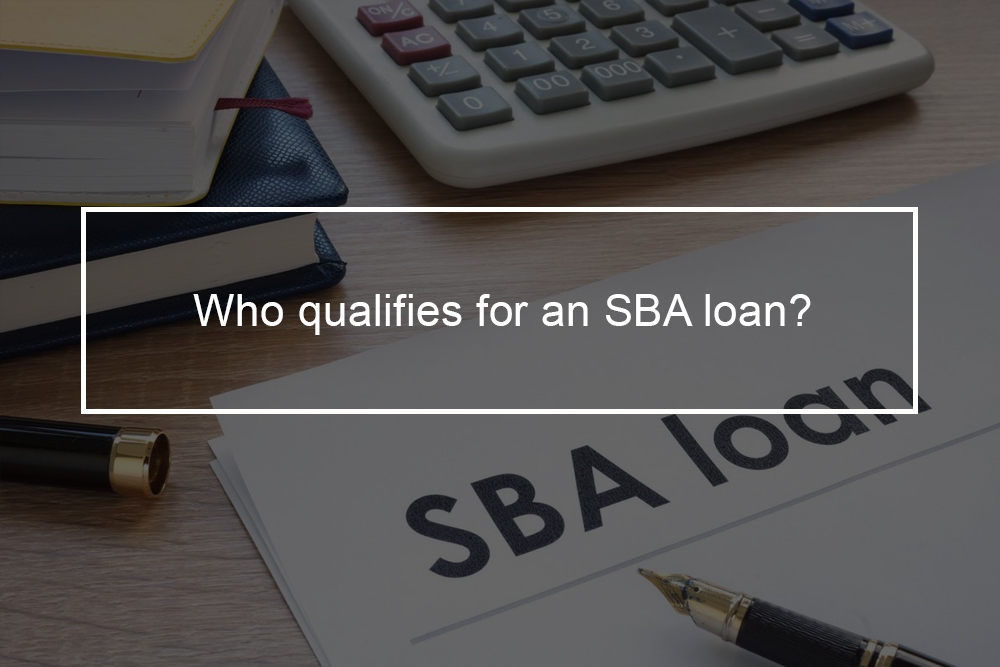 Maybe no loan is more sought-after than the Small Business Administration loan. Partially endorsed by the government, SBA loans are long-term loans that can be used virtually for any purpose. When it comes to terms and rates, it is hard to find a more suitable loan option. The SBA offers guarantees to participating lenders to mitigate their loss risk. This enables banks and other lenders to make loans to small businesses that otherwise would not be able to qualify. Here is all you need to know about why SBA loans are suitable funding sources for business owners and who qualify for the loan.
---
Advantages of SBA loans
Loans backed by the SBA provide a range of loan sizes, have reasonable interest rates, and have longer repayment terms. Compared to short-term funding options, like invoice factoring or financing, your APR is typically much lower. Contrasted to even traditional term loans, which have interest rates ranging from seven to thirty-percent, SBA loans are much more affordable. Besides, the amount you can get ranges from $5,000 to $5 million, making sure you can take exactly what your business requires. The money can be utilized for virtually any legal business need, from payroll to and seasonal inventory.
---
Qualifications for an SBA loan
SBA loans generally range from five to twenty-five years. Even if SBA-backed loans exist in order to give small business owners more access to funding- these loans are still competitive.
Typically, here are the general SBA loan requirements:
You may be surprised to learn that your personal credit history matters when you apply for an SBA loan. Most applications request for your Social Security number and request permission to run a credit check for every owner with ownership of twenty percent or more of the business. Expect your credit score to be a factor in your acceptance. The SBA does not frame up a minimum credit score requirement; however, many lenders will need a personal credit score of no less than 640.
Whereas your personal score matters for SBA loans, your business credit is often a factor as well. Hopefully, you have been working on increasing your business credit scores over the years with on-time payments to your creditors, suppliers, and vendors. However, if you have never checked your business credit reports, or are uncertain as to if you even have them, ensure you check them before you apply for an SBA loan.
For profit-business status
The SBA only offers loans to companies that are considered for profit. Charities and nonprofits are not often eligible for such funds. If you are not a for-profit business, consider looking into other government loans or grants, available at Grants.gov. A notable exception to this principle is COVID-19 relief loans incorporating PPP and EIDL.
Only businesses that are both operated and owned in the United States qualify for SBA loans. You should have a physical location and mailing address in the United States.
Proving that you have put in energy, money, and time into building your business signifies to the SBA lenders that you are invested in its success. You might be asked if you have used your own savings or funds to get your business up and run. Your own time is regarded as an investment. The SBA wants to establish that you have skin in the game- owner's equity matters here.
Lastly, not all businesses are eligible for SBA funds due to the industry they are in. There are various industries where the SBA will not guarantee a loan. These include a business that:
Are mainly engaged in lending

Provide life insurance services

Make a passive income from real estate rental income and do not provide additional services

Get over one-third of their yearly revenue from gambling services

Provide pyramid sale distributions or compensations

Primarily offer religious services

Enforce restrictive membership rules

Are speculators (research and development and oil wild-catting )

Package SBA loans

Lobby or engage mainly in political activities

Sell live adult entertainment services

Are government-owned (Native American tribal affiliations might still be eligible)
An owner is anybody with twenty-percent or more ownership of the company. Every owner should expect to meet ownership requirements. Those with specific criminal records might have trouble qualifying. The SBA prohibits loans to those people who are on parole, probation or incarcerated ( an individual with an order of protection, conditional discharge, or deferred prosecution, or a person who is on a sex offender registry is handled as if the person is on parole or probation); or a person is currently a subject to an indictment, arraignment, criminal information or other means by which formal criminal charges are bought in any jurisdiction. Those who have defaulted or are delinquent on a federal financing program might not be eligible, even though there are exceptions. Note that may include student loans.
---
Additional SBA loan requirements
Apart from the specifications above, SBA lenders might have other criteria to help determine if you are a good credit risk.
Financial future: Do you have your business forecasts for the next few months and the following year? Be ready to show the bank that you have budgeted for the future, including how you will pay back the loan.

Capital requirements: How much money do you seek? Having a figure in mind, together with your intended use for the money, will help the bank visualize your vision for the future and the funding. It also demonstrates that you understand the SBA requirements on how loan proceeds can be used. A cash flow report can be useful here.

Collateral: If you do not have business assets to secure a loan, most SBA business loans need you to put up your home, property, vehicle, or other personal assets as a loan guarantee against non-payment. Create a list of real or fixed assets. The lender might not require you to collateralize a loan completely; however, they will need all the collateral that you have.
---
Time in business
The SBA does not set any particular timeframes for most loans; however, the lenders can set their requirements. Most lenders will need to know that you have been in business for at least two years; however, that might vary by lender. Qualification for Export Express is limited to businesses that have been in operation, even though not necessarily in exporting, for at least twelve full months. Nonetheless, there are exceptions. Check with the specific lender you intend to understand its requirements. Do not overlook what every type of SBA requires, which will dive into next.
---
Requirements by SBA loan type
Qualifications for an SBA 7(a) loan
If you are seeking an SBA 7(a) loan, you are in good company- the SBA 7(a) is one of the SBA's utmost famous programs. They have got some requirements you will need to make sure you meet to qualify for this loan:
You must show you are investing your own money and time into the business, having invested equity.

Your net income must be below $5 million (after taxes and not including carry-over losses), and your tangible net worth should be less than $15 million.

Your business should have fewer than 500 employees and less than $7.5 million in revenue on average every year for the past three years.

As the business owner, you can not be on parole.

You must be operating legally, and you must be officially registered as a for-profit business.

Your small business should be in an SBA-eligible industry (non-profit business, illegal and speculative do not get to play).

Your company must be physically based in the US, and you must be doing business within the United States territories.

You will need to show you have a sound business purpose for the loan you are requesting, and that the SBA approves your intended fund's usage.

You will need to show that you have already tried and failed to get funds from other financial lenders, thoroughly exhausting non-SBA loan options.

You will need to show you are not delinquent on any existing debts to the U.S government (student loans and taxes).
Additional beneficial business qualities to SB 7(a)
Apart from the eligibility requirements, there are a few other qualities that can increase your probability of SBA 7(a) approval.
Adequate cash flow to meet your debt obligations.

Enough working capital (after you subtract liabilities from assets).

The capability to provide a down payment of ten-percent if your intended use of funds is to buy a business, business-related equipment, or commercial real estate.

The capability to provide collateral for loan requests over $25,000.

Your business is in operation for at least two years.

A history free from recent bankruptcies, tax liens, or foreclosures.

A good credit score, preferably above 680.

Good character respect to the SBA (partially decided depending on your track record of managing your resources and day-to-day business affairs).
---
What types of businesses receive the most SBA loans?
Regardless of what your industry is, you can typically qualify for an SBA loan. However, some types of businesses do tend to get more funding on an annual basis.  Following 2016 data from the SBA, the following types of businesses get the most SBA loans in terms of the number of loans:
Logistics/ trucking

Landscaping services

General contractors

Gas stations (with convenience stores

Beauty salons

Medical offices

Restaurants (full and limited service)
As you can see, the SBA links business owners to loans across a wide range of markets. The most common businesses that obtain SBA loans play a significant role in the economy and employ many US staff.