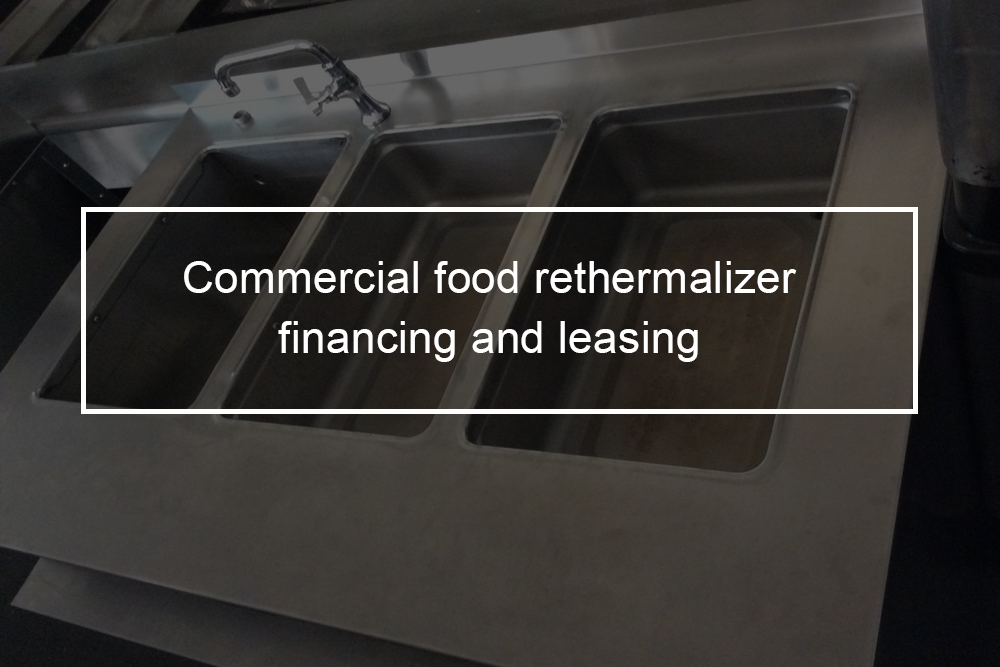 By having Pitco Frialator CRTE commercial food rethermalizer, your business can significantly boost its productivity and sales. Adding equipment will often enable a restaurant to increase the scope of its service, allowing the company to reach an expanded or new customer base.
The equipment a restaurant puts into operation is also a reflection of the business and the sense of quality and professionalism offered. This is just another example of how Pitco Frialator CRTE can attract more new customers to your restaurant. Financing restaurant equipment offers a more sustainable method of adding production assets than buying the food rethermalizer outright when taking into consideration how rapidly evolving technology could considerably devalue your investment in a matter of just a few years.
Commercial food rethermalizer financing and leasing terms offer very flexible options that will not stress the restaurant's cash flow, as most payback terms are run between 24 and 72 months. Besides, buyout options are available, and the ability to add equipment to your lease at any time.
---
Pitco Frialator CRTE commercial rethermalizer overview
Pitco Frialator CRTE is an electric solstice rethermalizer. The unit features 6.0-gallon water capacity, digital controls with LED display, full tank, and manual water fill, aux. manual fill. Pitco Frialator CRTE common drain/overflow, integrated drain screen, includes: (4) B4512001 soup racks and drain hose with shut valve, stainless steel cabinet, and 316 stainless steel tank.
Standard features of the Pitco Frialator CRTE commercial rethermalizer:
Constructions

CRTE Tank Dimensions: 12" x 18-1/2" x 8-1/2"

Integrated drain screen to prevent clogging

Marine-grade 316 stainless steel tank. 

Quick disconnect drain fitting.

Stainless steel cabinet.

Controls

Digital control with temperature display.

Manual reset, high-temperature protection. When the model runs out of water and the tank overheats, the heating circuit is disabled till the ON/OFF / RESET switch is pressed to RESET 

OFF/ON/RESET switch

Operation

Automatic temperature control

Rethermalizes prepared packaged foods.

Tank holds (6) gallons (22.7 liters) of water.

Approvals

cUL Approved (E55456)

NSF Listed (24100-0008-000

UL Listed (E55456)
Standard accessories of the Pitco Frialator CRTE commercial rethermalizer:
24-volt mounting and receptacle pins for product timer (Note: Pitco does not supply NCC product timer)

Display controller with temperature display

Drain hose with shut off valve

Four product soup racks P/N# B4512001 (11″ x 7-1/2″ x 1-3/8″)

Stainless steel tank and cabinet

Power cord supplied

Twist lock (NEMA L6-30P)

Shrouded twist lock (NEMA L6-30P)

Pin and sleeve

90° straight blade (NEMA 6-30P)
---
How does commercial food rethermalizer financing work?
While traditional loans require things like credit history and score that is respectable and documentation, restaurant equipment financing loans are not concerned about those things because the appliance itself serves as collateral and secures the loan. Moreover, there are very favorable tax incentives accessible for buying new equipment.
There is a large diversity of loans that can be obtained, which depend on various criteria. One is the kind of equipment required, and the other is the cost of that piece of equipment. Note that terms can vary from one to five years or longer for higher price tags, and rates are just as volatile, ranging greatly. As with any business loan, you have to be an educated consumer to make sure you are getting the best of both worlds.
Another element that significantly affects both the term and the rate is a personal credit rating. The higher the credit ranking, the easier it is to get the best rates for commercial food rethermalizer, which also makes it simpler to get the loan in less time.
---
What is commercial food rethermalizer financing?
Commercial food rethermalizer is an entirely different breed of restaurant equipment financing. As opposed to borrowing huge amounts of money that is utilized to purchase a food rethermalizer, restaurant equipment leasing is essentially a contract to rent the restaurant equipment. That indicates regularly scheduled payments that, unlike restaurant equipment loans, do not contribute to your eventual ownership of the equipment. A lender purchases the Pitco Frialator CRTE and then rents it out to you, and often will let you buy the equipment at its market value when the lease ends. Generally, there are two types of restaurant equipment leasing that can be utilized for commercial food rethermalizer:
Capital leasing: Also called a finance lease, this is more like an equipment loan. Payments for a Capital lease payment are listed on a company's balance sheet, indicating the lessee claims depreciation and interest. Moreover, the appliance might be transferred to the lessee when the lease comes to an end.
Operating leasing: This kind of leasing is more similar to a rental contract. Payments are listed under operating expenses and included in a profit and loss statement. Moreover, the equipment remains the property of the lessor.
---
Advantages of commercial food rethermalizer financing and leasing
No collateral needed: You will not need to provide any existing personal or business assets because the equipment will act as its own collateral.
Reduce time to obtain the rethermalizer: As opposed to waiting until you save up sufficient money to buy a piece of equipment up-front, spread the cost over an extended period.
Simple to qualify: Because they are self-secure, restaurant equipment loans are typically simpler to be eligible for when compared to other business loans.
With equipment leasing, no down payment is needed: Unlike restaurant equipment loans, equipment leasing rarely requires a down payment ( and almost never requires security), which saves you a lot of the initial cost.
Kee commercial rethermalizer up to date: Possibly the biggest benefit to leasing commercial food rethermalizer is that you can return or exchange the appliance for upgraded models as time goes on; you are not purchasing, so you are not stuck with old appliances.
Less strict terms: With restaurant equipment leasing, you get the advantage of choosing whether to keep leasing the same equipment, return the equipment, or replace it. You can typically have the option to buy the appliance if you choose to keep it permanently.
---
Commercial food rethermalizer financing tax benefits
You will be happy to know that there are various tax benefits to financing restaurant equipment. Below are some of the tax benefits of financing Pitco Frialator CRTE.
Section 179
This enables companies that finance or lease equipment to subtract the full cost of equipment up to $1 million in the year of purchase. The benefit of Section 179 is that you do not have to depreciate the appliance's cost over the year. Instead, you get the tax savings all at once.
Lease payments/interest expense
If you do not make excessive use of Section 179 (since you do not qualify or since your tax professional advises you against it), you can write off loan interest or lease payments as a company expense on your tax return.
Depreciation
The last alternative is to depreciate your restaurant equipment every year and enjoy a small tax deduction over the appliance's useful life. You can subtract a section of the cost of restaurant property by claiming a depreciation deduction through IRS Form 4562. It is advisable to talk with your tax adviser to ensure you are making excessive use of restaurant equipment financing's tax benefits.
---
Where to get restaurant equipment financing?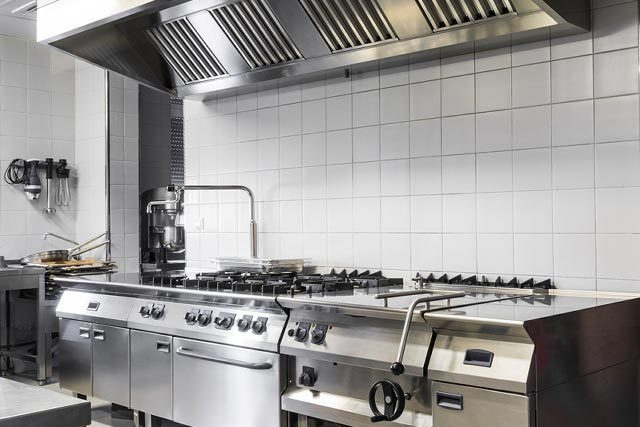 If you are looking for Pitco Frialator CRTE financing, Top Financial Resources is one of your bestoptions. Top Financial Resources is an alternative lender, and we can offer equipment financing in as little as 24 hours. To qualify for restaurant equipment financing with us, you will need a credit score of 500 plus, at least six months of business operation, and at least $120,000 in annual revenue.
We offer among the highest amounts of restaurant equipment financing in the market. Repayment terms range from six months to seven years, with interest rates as low as 6 percent. For loans less than $150,000, Top Financial Resources only asks you to provide an equipment quote to secure financing. You will need to provide bank statements, tax returns, balance sheets, profit and loss statements, and a debt schedule for larger amounts.
How to apply for Pitco Frialator CRTE financing?
Top Financial Resources makes the process of applying for restaurant equipment financing an absolute breeze. You will not have to spend days or weeks communicating and traveling back and forth to banks. We have one of the fastest and simple restaurant equipment loan applications. If you provide all the documents on time, you might be able to get funded in as little as three hours. Welcome to the future of restaurant equipment financing!
Here is a step-by-step for applying for commercial food rethermalizer financing:
Select your desired loan amount and choose "Get Loan Offer."

Fill in the required information ( including revenue, time in the industry, and business)

Submit your application for analysis

We provide feedback. Assess your offer, and return the signed contract to us

Receive the funds you need for purchasing the equipment to your business checking account.
We hope that you have gotten a firmer grasp on commercial food rethermalizer financing and leasing by now. The information provided here should serve to help you make the financing process simpler.