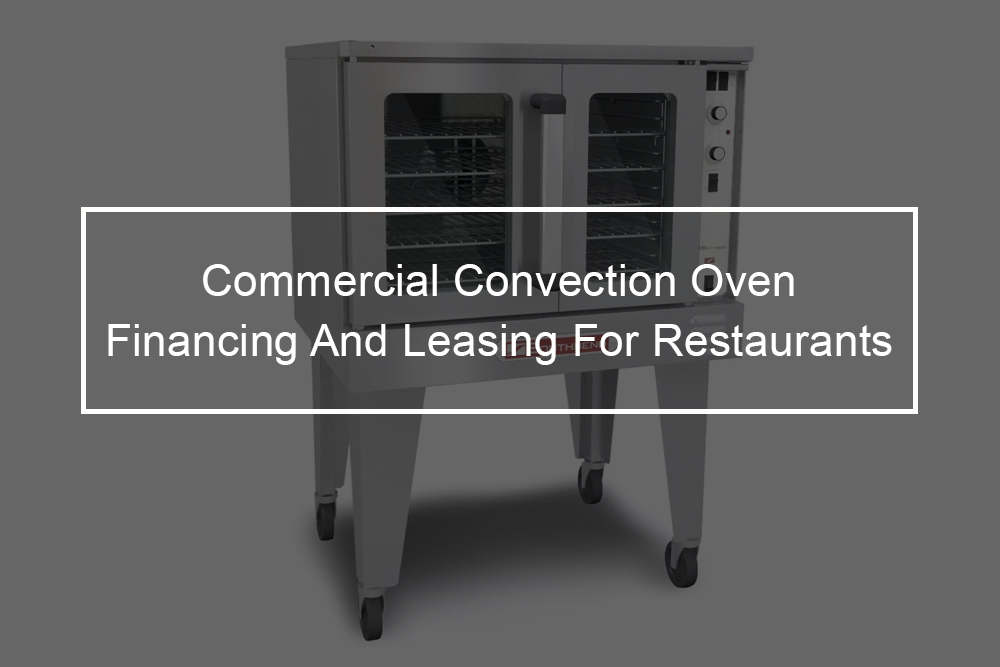 Whether your first restaurant or a seasoned veteran, it takes investment capital to open a new location or upgrade your commercial kitchen equipment. We enable your project with customizable Southbend SLEB/20CCH commercial convection oven financing so you can focus on your project, menu, and guest experience. There are also tax advantages to equipment leasing if done right. Commercial convection oven financing is a viable option to help address capital needs to open or upgrade your operations. Restaurant equipment financing has never been easier with the right financing partner.
---
Southbend SLEB/20CCH Commercial Convection Oven Overview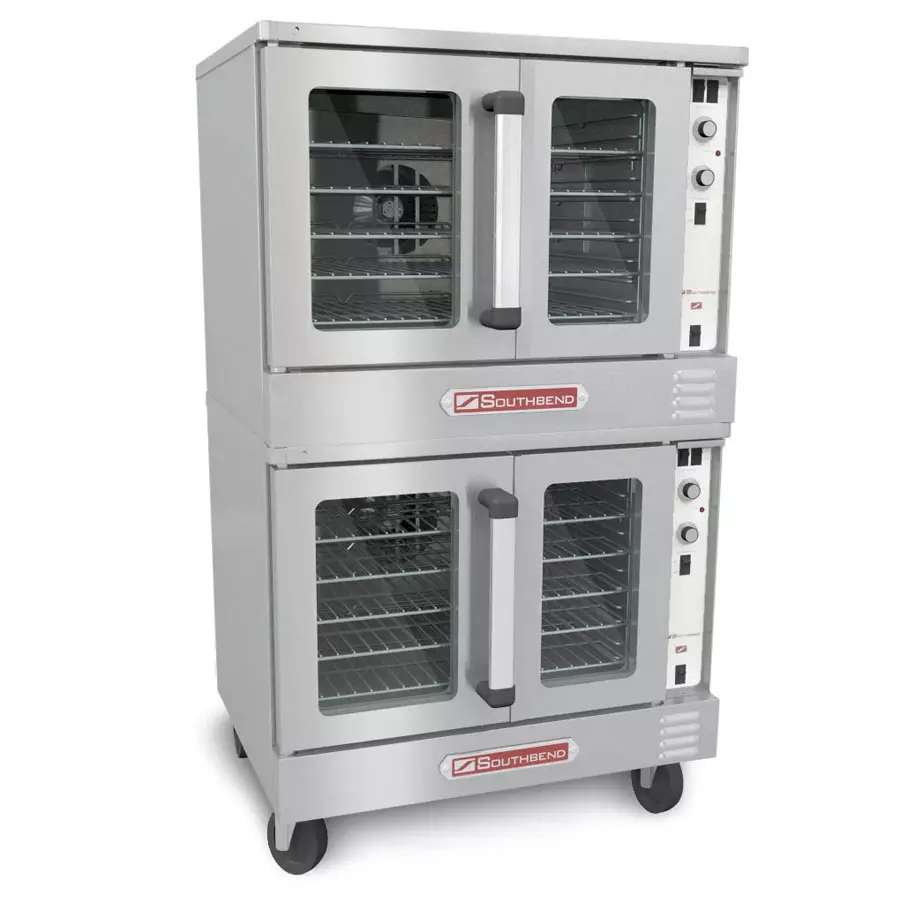 Southbend SLEB/20CCH is a SilverStar convection oven. This electric unit features a double-deck, cook and hold, solid-state controls, bakery depth, aluminized steel rear, interior light, and stainless steel front, sides, and top. The oven rests on 6″ legs and is UL, NSF certified.
Standard Features of the Southbend SLEB/20CCH Commercial Convection Oven
11 kW high-efficiency heating elements

11-position rack guides and five plated oven racks

Available bakery and standard depths

Coved, fastener-free, porcelain interior

Dependent glass doors (Full 180° opening)

Double deck convection electric oven is 64.8″ in height

Energy-saving high efficient glass windows

Energy Star Compliant (Standard depth)

Forced cool down fan mode

Heat keeping dual door seal system

Interior oven lights

Oven "heat" light cycles with burners

Patented plug-out", "plug-in control panel – easy to service

Slide-out control panel for full view servicing

Solid-state temperature controls

Stainless Steel front, sides, and top 

Stay cool heavy duty door handle

Two speed, 1/2 hp, fan motor
Available controls of Southbend SLEB/20CCH
SC-Standard Controls – 60-minute mechanical cook timer and 140°F to 500°F solid-state thermostat

CCH-Cycle / Cook and Hold Control – 150°F to 550°F temperature controller that has140°F to 200°F "Hold" thermostat dual digital display that displays temperature and time. A fan cycle timer pulses the fan. 
---
What Is Commercial Convection Oven Financing?
Commercial convection oven financing is the use of a lease or a loan to buy or borrow restaurant ovens like Southbend SLEB/20CCH for your business. Instead of paying for the equipment in full upfront, commercial convection oven financing allows you to receive the asset you need now while allowing you to pay for the oven over its lifetime. This restaurant equipment financing is perfect for purchasing ovens and other large hard asset purchases that enable you to increase production and grow your business.
Commercial Convection Oven Leasing vs. Commercial Convection Oven Loans
Even though these terms are utilized interchangeably, there is a difference between commercial convection oven leasing and commercial convection oven loans. Typically an equipment lease permits you to lease Southbend SLEB/20CCH from your vendor for a monthly payment; however, you do not own the machinery during the lease term. On the other hand, commercial connection loans are collateralized, enabling you to fully own the oven after repaying your loan according to the terms.
With leasing, instead of borrowing money to buy the oven outright, you are paying a fee to borrow the machinery from the lessor (restaurant equipment leasing company) who maintains ownership of the Southbend SLEB/20CCH while you use it. Commercial convection oven leasing is a great option for restaurants that exchange or upgrade equipment often or restaurants that do not have the capital to pay the down payment needed for an equipment loan. This program is also more likely to cover additional soft costs linked to shipping and installing the oven.
Restaurant equipment arrangements vary based upon your business's needs, and if you want to own the machinery, some lessors will offer the option of buying the oven at the end of the term.On the other hand, commercial convection oven loans are perfect for business owners that require Southbend SLEB/20CCH but can not afford to make the purchase outright as the restaurant equipment financing company typically agrees to deploy the majority of capital so that you can pay in periodic increments. Whereas the arrangement will ultimately cost more than if you had bought the convection oven outright, restaurant equipment loans allow you to receive the machinery you need while leaving you with ample working capital.
---
How to get commercial convection oven financing?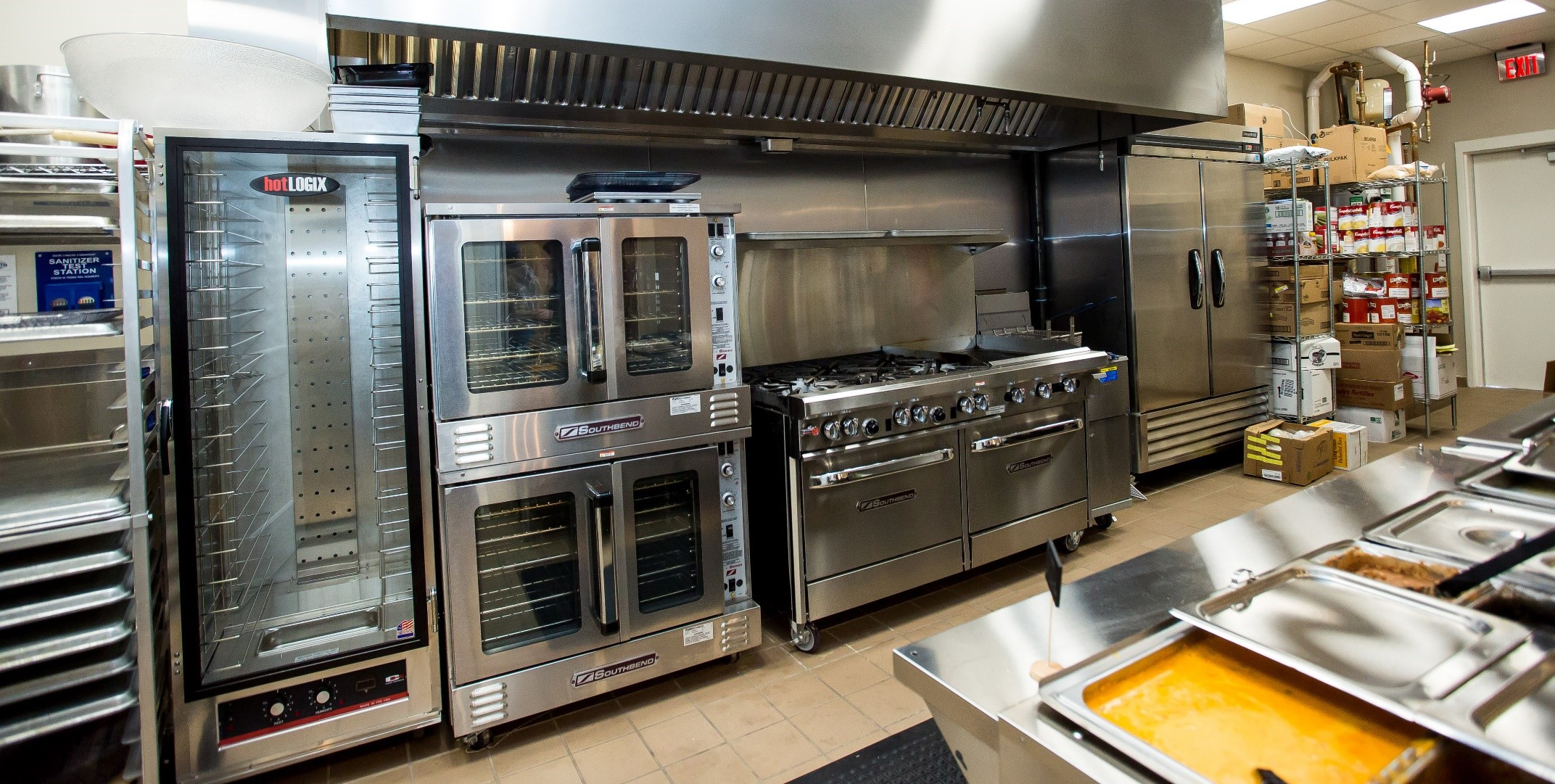 Step 1: Prequalify online: To get prequalified, follow the get started button on our website and enter some basic business information.
Step 2: Approval status: After your submission has been processed, a loan specialist will reach out with the status and timeframe for credit approval.
Step 3: Receive commercial convection oven funding: Upon approval and accepting the funding offer, funds are deposited directly into your business bank account, so you can use the money immediately.
Commercial Convection Oven Financing Details
Minimum qualifying criteria
Commercial convection oven financing loans are available to restaurants throughout the United States which meet specific criteria:
6+ months in business

500+ credit score

Good cash flow
We also have programs for restaurants with bad credit and startups.
Required documentation
Bank statements from business banking account- most recent three months

Unexpired government-issued picture ID of all owners

Driver's license

Lease agreement (in case of commercial convection oven leasing)

Voided check from your business bank account
Note that our interest rates range from six to 30 percent depending on your credit score and your business profile.
What other ovens qualify for commercial convection oven financing and leasing?
Generally, you can finance any commercial convection oven that is fundamental to your business. You can also finance used equipment, but not every lender will allow it. If you are in the market to finance Southbend SLEB/20CCH, you may also consider:
Southbend SLES/20CCH Electric Convection Oven 

Southbend KLES/20CCH Electric Convection Oven

Southbend SLEB/20SC Electric Convection Oven

Southbend KLES/20SC Electric Convection Oven
What are other commercial convection oven financing options?
Here are other restaurant financing solutions you can use to finance your convection oven.
Merchant cash advance 
Typically a quick short-term fix to your restaurant equipment financing, a cash advance can be the solution. This restaurant funding method is considered a last-case scenario if you require a quick boost to get you through, especially in a demanding billing cycle. When revenue is impacted by seasonal patterns, when your convection oven decides to quit on you without warning, or even when you want to redecorate your dining area, that's when merchant cash advances come in handy. The amount your restaurant is qualified to receive in the form of a cash advance typically depends on your credit report.
Business Line Of Credit
With a business line, you draw money as you need and only pay for what you use. When your monthly expenses are unforeseeable, your restaurant equipment financing can rely on an open line of credit that allows your restaurant to borrow as needed up to a set amount. Generally, a business line of credit is recommended as a safety net, offering your business rainy-day funds when you need them the most. Your business's credit limit depends on the market value; the risk is taken on by your restaurant, and profitability-all of which are determined by your lender.
Unsecured Business Loan
Unsecured small business loans for restaurants provide some of the best terms available for those with a relatively high credit score. Unsecured business loans require no collateral, which indicates that the lender is taking on a bigger risk than the borrower.
Working Capital
Working capital, also called networking capital, is the money that businesses use to support day to day operations. As the difference between present operating assets and liabilities, working capital is a measure of a business's liquidity, financial health, operational efficiency, and the ability to clear its debts within a year.Without sufficient working capital, a business cannot continue to operate. Maintaining healthy working capital lets you seize an opportunity as it arises and offers a safety net to absorb possible bad debts, providing emergency relief such as when your convection oven breaks.
Generally, small business working capital loans are perfect for healthy businesses with steady revenue. Working capital loans are ideal for restaurant business owners who need flexible, short-term funding without the hassle. With flexible usage and shorter payment periods, Top Financial Resource's working capital loans provide simplicity, speed, and versatility to meet small businesses' funding needs. We will deposit funds into your business account automatically with repayments already set up, so you can concentrate on running your restaurant.
Are you still looking for the right fit to acquire Southbend SLEB/20CCH? Check out all of our financing options.
Apply for restaurant equipment financing with Top Financial Resources
Your restaurant business is unique in its own right, and that is why Top Financial Resources tailor-fits equipment loan programs to your financial profile. We have various equipment financing programs with competitive interest rates and terms. You can apply today for Southbend SLEB/20CCH loans or lease and find out what rates you might qualify for, and the best part is there is no risk to your credit score and no hidden obligation.
When you are faced with an unanticipated growth opportunity, access to fast, affordable financing is vital to attaining your goals. Simply fill our simple online prequalification form or call our customer service team at 1-(800)-260-5126.Top Financial Resources works by analyzing your application to find you the very best program that is suitable for your business. Our online application is very simple and self-explanatory, acting as a guide for you throughout the process.
We unlock better funding opportunities for your business, improve your funding odds, and nurture your business throughout the financing cycle by offering a step by step improvement plan to further your funding success.