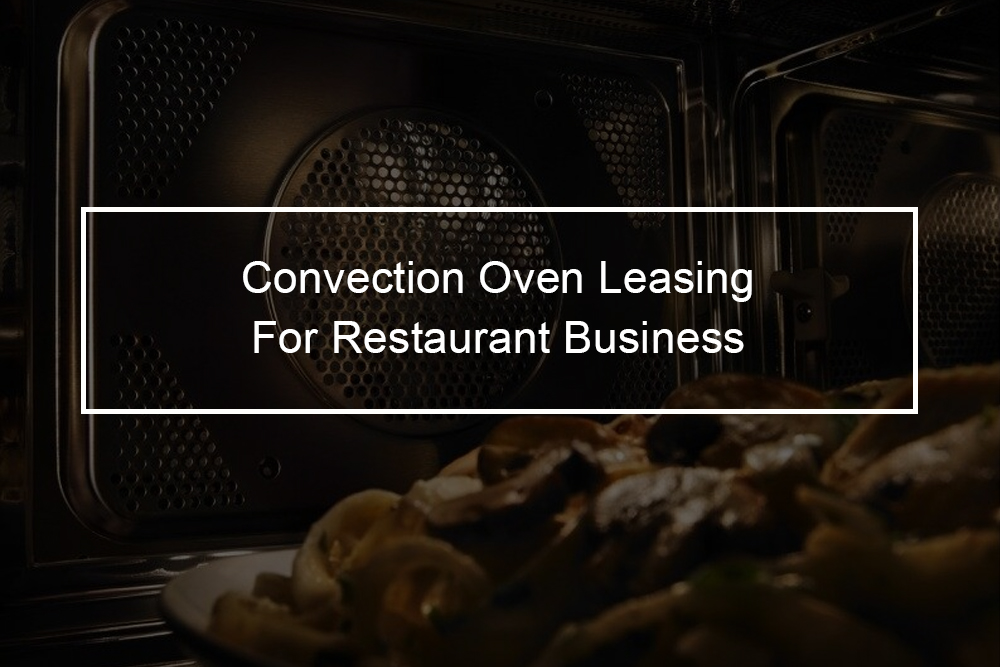 Here is the reality- not every restaurant or foodservice business that needs to buy Garland MCO-GS-10-S convection ovens can afford to buy it outright. Some lack capital, whereas others find that restaurant equipment financing and leasing is a better fit for them in terms of tax benefits.
Either way, the good news is that convection oven leasing has never been easier. Top Financial Resources offers a seamless process to get accepted for a commercial equipment lease. Financing restaurant equipment is vital to helping foodservice and restaurant kitchens streamline operations. At Top Financial Resources, we will help you choose the financial product that works best for you and help you turn your dreams into reality.
---
Garland MCO-GS-10-S Overview
Garland MCO-GS-10-S is a master series convection oven. This single-deck gas range features standard depth 39″, (two) speed fan, master 200 solid-state controls with one-hour timer, electric ignition, and dependent 60/40 doors with windows. It also comes with stainless steel front, sides and top, porcelain cavity, 24″ cooking cavity height, with (six) chrome-plated oven racks on 13-position rack guides. It rests on 25- 1/ 2″ legs and is UL, cUL, NSF categorized.
Standard Features Of Garland MCO-GS-10-S 
24″ cooking cavity height w/6 chrome-plated oven racks on thirteen-position rack guides 

60/40 dependent door design that has double pane thermal window in both doors and interior lighting 

Deep depth models accessible prefix MCO-GD 

Direct spark ignition with 100-percent safety shutoff 

Double-deck models accessible, the suffix -20-S 

Five-year limited door warranty, excluding window (the USA and Canada only) 

Full Length, stainless steel positive door closure 

Master 200 Solid State Control electromechanical timer 

Has one-year limited parts and labor warranty (the USA and Canada only) 

Patented "Safety Door System" 

Porcelain-enameled oven interior with coved corners 

Propane or natural gas 

Stainless steel front, top, sides, and legs 

Total of 60,000 BTU loading per oven cavity 

Two-year limited parts and labor warranty (USA Kindergarten to grade twelve schools only) 

Two-year limited parts and one-year labor warranty (the USA only) 

Two-speed fan control (high and low) w/3/4HP fan motor 
Optional Features Of Garland MCO-GS-10-S
 208V or 240V, single-phase motor  

3/4″ gas flex hose and quick disconnect 

50 cycle components 

80,000 BTU burner package (natural gas) 

Additional oven racks 

Back enclosure (stainless steel) 

Direct connect vent 

Four Low profile casters, w/front brakes (double ovens only) 

Maximum security package accessible contact factory for details

Stainless steel open base with rack shelf and guides 

Stainless steel oven interior 

Stainless steel solid door or doors- No Charge 

Swivel casters, (four) w/front brakes 
---
Benefits Of Garland MCO-GS-10-S Leasing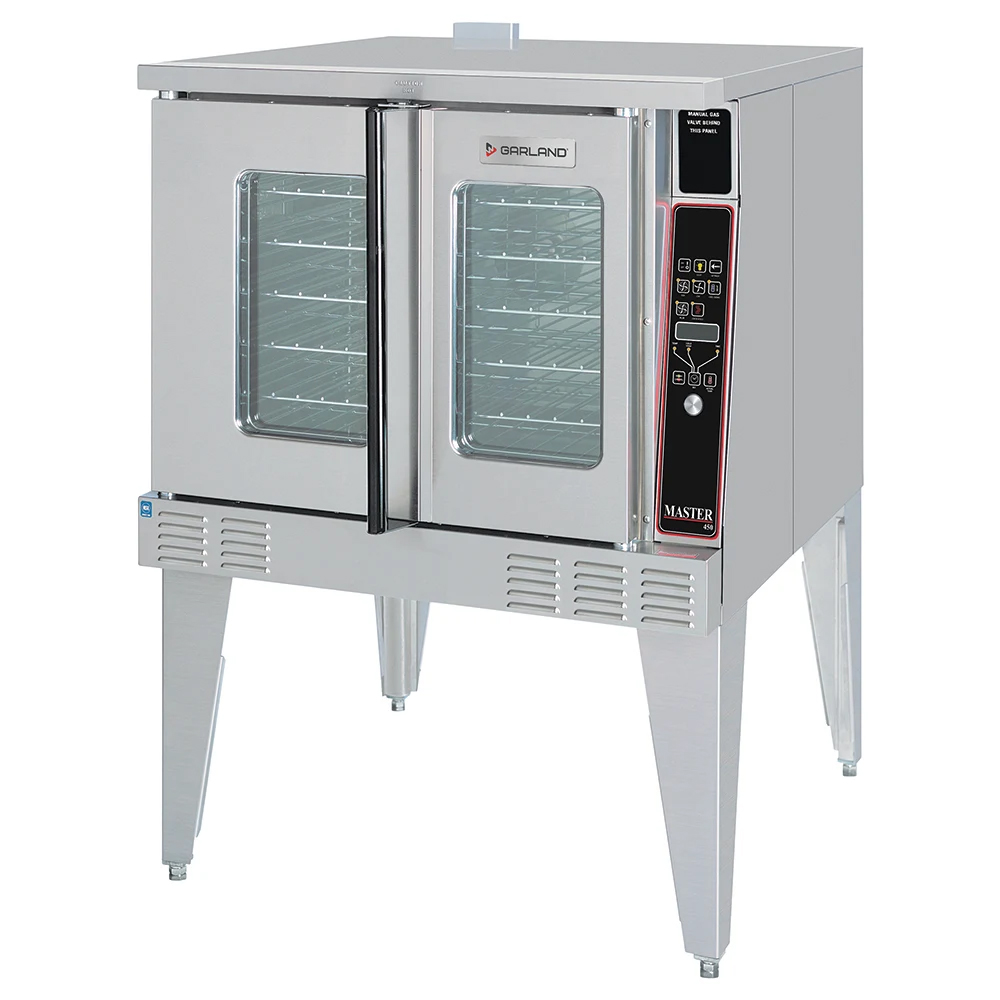 The advantages of leasing Garland MCO-GS-10-S with Top Financial Resources
The payments are affordable: Choose from various payment terms to make sure you get the restaurant's best fit. Generally, terms range from 12 to 60 months. We also provide variable payments that can be matched to seasonal cash flow variations and other budget limitations.
90-Day no payment program: secure financing for equipment purchases over $1,000 with the same easy approval process. Ninety-day no payment financing lets you upgrade the equipment today and realize increased sales and profits before receiving your first invoice.
It is 100-percent deductible: IRS Tax Codes enables your restaurant to subtract the full purchase price for the convection oven you finance as you pay for it. You essentially get to subtract 100-percent of the equipment costs.
Obtain more for your money: Leasing your restaurant equipment reduces upfront costs and allows you to earn profits from new appliances faster.
Keep business lines of credit open: Keep potential business lines of credit open for financial emergencies and use equipment leasing to help build your restaurant credentials with any bank.
Financial reporting advantages: We can tailor leases to meet FASB requirements for off-balance sheet accounting.
Avoid bank restrictions: Leases do not incorporate blanket liens, rate escalator clauses, restrictive covenants, call anytime provisions, compensating balance qualifications, or many other surprises associated with traditional lending arrangements.
The personal touch: In an increasingly impersonal industry, our staff strives to be extremely personal.

Top Financial Resources

employees love getting to know our clients and their business needs and goals. We have staff that is experienced in financing, and they all boast exceptional customer service skills. They can help you whether you are requesting an equipment lease with bad credit or you are asking about the benefits of leasing convection ovens over purchasing. We will tirelessly work to provide you with the answers you seek.

No repair or maintenance cost: If your convection oven breaks or stops working, you do not need to pay for the maintenance or repairs cost. The leasing company is responsible for all the maintenance work.
Access to equipment with less capital: With convection oven leasing programs, you can get the needed equipment and get a new business up and running, even when you do not have sufficient cash to run your restaurant. You definitely can afford to pay a monthly payment, but not a large sum at the end of the term. Furthermore, you do not need to have a good credit score when leasing restaurant equipment, which can definitely be a plus to many small restaurant owners.
Improve your restaurant's productivity: If your outdated commercial oven contributes to slower service, you can turn more tables by leasing a new convection oven.
Fast pre-approval: Complete our online application form on the right for a fast, free, no-obligation estimate, or reach out to our team today at 1-(800)-260-5126 for more information.
---
Things To Know Before Leasing Convection Oven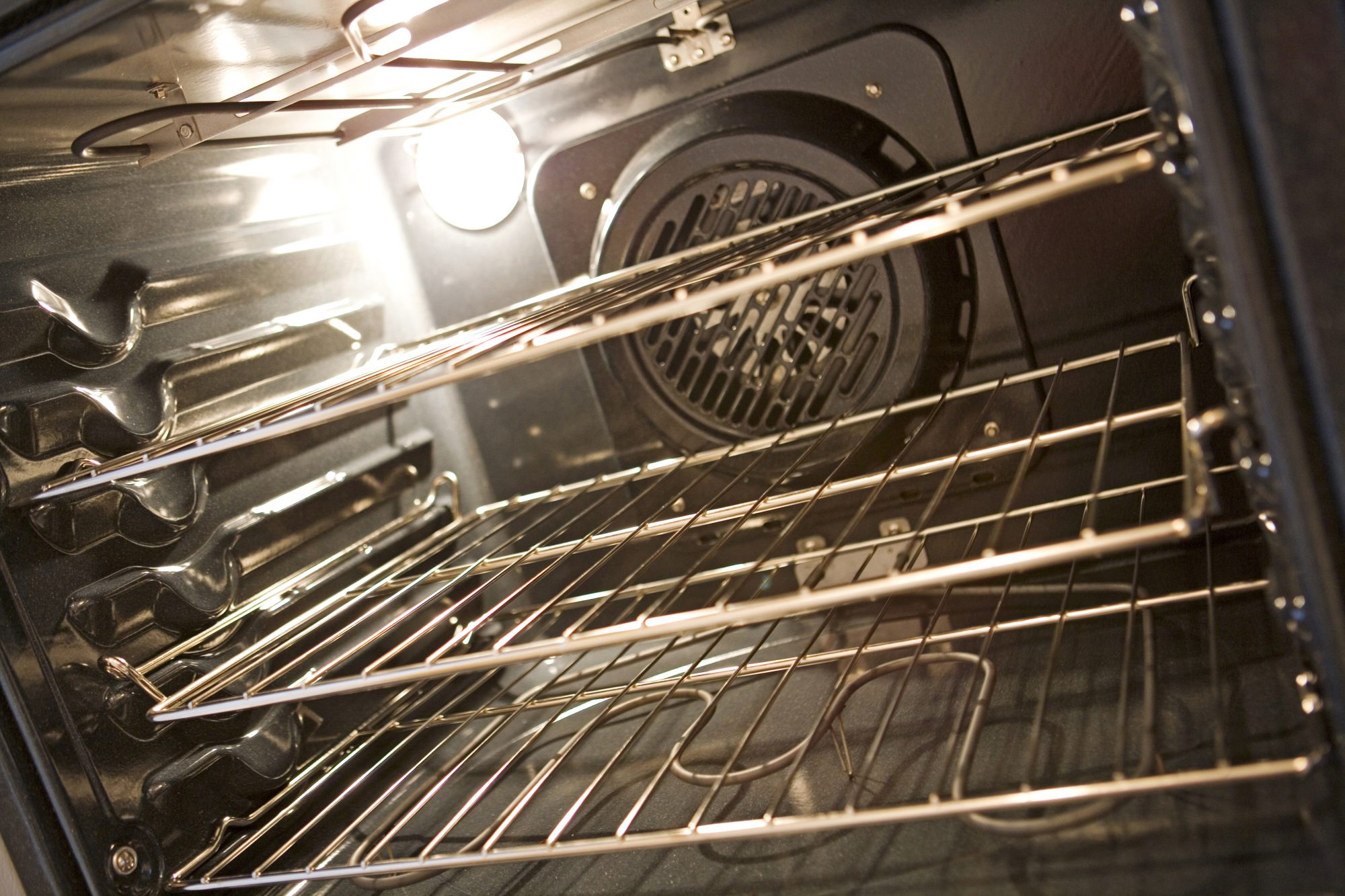 Obviously, with any lease contract, you do not possess the appliance, and you will have a monthly or weekly bill. You also will need to sign an agreement that you have to assess very cautiously to ensure that you understand it and consent to the fine print. In case your restaurant closes before the lease term is up, you might be accountable for the rest of the payments for the term of the lease.
Restaurant Equipment Leasing Options 
Convection oven leasing is made simple when you structure a lease through Top Financial Resources. Discussed below are a few of the restaurant equipment leasing options we provide. We will happily work with you and your team to design a custom solution for you.
Lease purchase: Enables you to purchase the convection oven at the end of the lease term for $100.
Operating lease: Option to purchase the convection oven at the end of the lease for its Fair Market Value.
Venture Leases: For startup restaurants,

Top Financial Resources

offers an equipment lease in which we provide 100-percent financing. To qualify, the restaurants should have venture capital backing and sufficient cash on hand to justify the projections in its business plan.

Step down payments? Step up: These leases can be tailored so that payments are set to match a business's cash flow needs. Payments can begin low and then increase during the later years of the equipment lease, or payments can begin high and then lower, reducing finance charges.
Garland MCO Gas Convection Oven Available For Leasing
At Top Financial Resources, we have a variety of restaurant equipment for you to choose from. Anything you need for your commercial kitchen, Top Financial Resources can provide. Contact us directly to ask about the specific restaurant equipment your restaurant needs to stay competitive. Apart from Garland MCO-GS-10-S, we also finance:
Garland MCO-GS-10-ESS Single Deck Half Size Gas Convection Oven

Garland MCO-GS-10 Single Deck Half Size Gas Convection Oven 

Garland MCO-GS-20-S Double Deck Full Size Gas Convection Oven 

Garland MCO-GS-20-ESS Double Deck Full Size Gas Convection Oven 

Garland MCO-GS-20 Double Deck Full Size Gas Convection Oven
What Is Garland MCO-GS-10-S Leasing Process?
Here we provide a simple step by step guide to the leasing process of a convection oven:
Step One: Choose the convection oven
Step Two: Contact us about applying for a restaurant equipment lease.
This is where you can choose the length of lease that works for your restaurant. Generally:
Lower monthly repayments = higher total repayable cost.
Longer lease term= lower monthly repayments
Do you want to make a deposit? This is not required, and the lease application can be completed without one. The monthly rental repayments will be calculated depending on whether a deposit is paid and how much is paid.
Step three: Submit the application and wait for your answer.
We might request further details. This might include permission to check further business details. A representative from Top Financial Resources will contact you directly for additional information.
Step four: Documentation
When the lease application has been confirmed, documentation will be sent out. After all the correct documentation has been signed and returned, we will release your convection oven.
Step five: Delivery
When the equipment delivery is accepted, the lease term starts. Your first direct debit payment will generally be taken five to seven days after delivery.
Step six: Payments
Continue to make easy monthly repayments for the duration of the agreed lease period. One month before the end of the equipment lease term, the customer must write a letter to Topease Financial Resources to terminate the lease. Final payment will secure the customer's ownership of the appliance. Following these tips, you can get much more advantages when leasing a convection oven for your restaurant. The information outlined above can make the whole process of restaurant equipment leasing simple for you. Top Financial Resources, a leading company in the US, offers you more benefits than you can get from anywhere else.